The Oxford India Centre for Sustainable Development seeks support for a groundbreaking scholarship to support the next generation of leaders from India's marginalised communities. We are passionate about advocating for students from Dalit, Adivasi, and other underrepresented backgrounds and providing them with a platform to change the world. 
Our aim is to establish three fully-funded scholarships at the OICSD with an initial target of £200,000. 
This fully-funded postgraduate scholarship, the first of its kind, will be means-tested and filled on an annual basis by Indian students who would identify with one or more of the following categories:
Dalit, Bahujan and Adivasi (SC/ST/OBC)
First generation learners
The Oxford India Centre for Sustainable Development aims to create a diverse pool of future leadership with the Savitribai Phule Scholarship, given its foundational aim to create 'brain gain' for India and its expectation that students will return to work in India and contribute to its sustainable development. The Scholarship aims to:
Promote educational access among Indian students from disadvantaged backgrounds by enabling them to take up opportunities at the University of Oxford
Foster integration and the development of civil society in India
Promote diversity in academia more broadly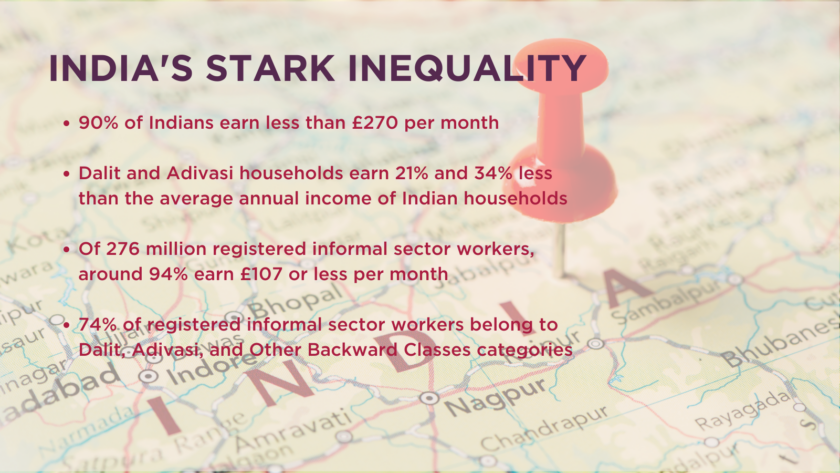 We are keen to significantly expand the number of scholarships so that more Indian graduate students can receive the funding they need to enable them to take up their places at Oxford. A graduate scholarship at the Centre can be endowed permanently at a cost of circa £1.2 million.
How to Support
To support the Phule scholarship, contributions can be made to Somerville College which is a registered charity in the United Kingdom. You can give online here or through our Delhi-based not for profit Section 8 company The Oxonian India Foundation, which gives donors based in India a tax-efficient way to support the activities of the OICSD. 
Please contact Sara Kalim (sara.kalim@some.ox.ac.uk) to discuss this opportunity further and for details of out Section 8 company.