Welcome to the eighth edition of the OICSD newsletter.
The past year has been one of the toughest for India, UK and the world. While this has proved testing for the scholars and researchers of the OICSD, they have shown great tenacity and resilience in continuing with their purposeful work. We thank you all for your participation, contribution and encouragement for our Centre's efforts.
We have a new set of cross-disciplinary  publications and active online engagement with a termcard of webinars on sustainable cities, natural resource management, informality and social protection, among others. As a knowledge hub, underpinned by two founding principles – interdisciplinarity and research with impact – we are constantly striving to link our research with real sustainable development challenges in India, in all their complexity. In our first quarterly newsletter for 2021, we take you through the different core areas of research by our associates and scholars, and our impact activities and events.
Climate Change, Cooling and Lifestyles
One of OICSD's core areas of research and impact is sustainable cooling. Oxford's Future of Cooling Programme, led by our Research Director Radhika Khosla, featured on the cover of the March issue of Nature Sustainability. Her new work looks at the what, why and how of changing cooling energy consumption in India's urban households. The study examines a set of critical questions around India's cooling transition, including how cooling is conceptualised in India, cooling strategies of households, trends around air-conditioner purchase and if cooling consumption is gendered. Prof Khosla also co-authored a summary of the global climate action pathway for achieving net-zero cooling by 2050 – which discusses a theory of change through an 'avoid-shift-improve' approach, identifies key milestones and traces the progress made towards stronger policies and newer passive cooling technologies. Her other recent paper looks at how the global patent landscape of active cooling technologies has evolved in the last two decades.
Linking this work to climate change, Prof Khosla also co-led a chapter on the role of equitable low-carbon lifestyles in bridging the emissions gap, in the UNEP Emissions Gap report released in December 2020. It summarises:
"Popular debate has often pitted 'behaviour change' and 'system change' against each other, presented as a trade-off between two choices. As this chapter illustrates, however, system change and behaviour change are two sides of the same coin."
Healthcare and Technology
OICSD's work on healthcare has grown steadily over the past couple of years. Research Associate Dr Siddharth Arora's work on remote technologies for the diagnosis and monitoring of Parkinson's disease yielded three papers. His recent study investigates smartphone speech testing to: (a) identify participants who are at an increased risk of Parkinson's, and (b) predict a range of clinical scores that quantify participants' motor symptoms, cognition, daytime sleepiness, depression, and the overall state of health. Another study proposes an abbreviated test of poor and good smell ability which can be used to screen individuals at an increased risk of Parkinson's.
Dr Arora's new paper facilitates the development of remote, inexpensive, and ubiquitous screening and monitoring tools for Parkinson's, by analysing voice recordings collected over a standard telephone network. This was presented at the Biosignals Conference 2021, where it won the best paper award of the conference.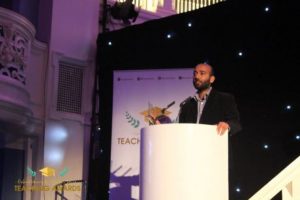 OICSD Research Associate Dr Anant Jani works on social prescribing and social determinants of health. Dr Jani's latest paper looks at how the value-based healthcare approach can help improve patient safety and healthcare value. Another recent paper estimates COVID-19 infections and deaths in healthcare workers globally in the early phases of the pandemic. Dr Jani has also been working to capture the social prescriptions used in primary care in greater detail.
Dr Premila Webster was involved in hosting a roundtable titled 'India Research Insights: The Covid Impact' as a part of India-Oxford Initiative collaboration with Krea University. The roundtable profiled research outcomes from Indian research agencies who have been tracking the impact of Covid on mental health, migration, gender, and digital media consumption.
Research spotlight: Divya Choudhary, DPhil candidate in Biochemistry
Antibiotics were developed to kill harmful bacteria and treat infections. But over the last 100 years since the discovery of the first antibiotic Penicillin, bacteria have evolved to become resistant to multiple antibiotics, making further antibiotic  development largely unsuccessful. Imprudent use of antibiotics, discovery void, poor diagnostics, and inadequate control have worsened the situation. Countries lacking proper sanitation, and having over-the-counter abuse of antibiotics suffer the most. Integrated cooperative solutions are needed between interdisciplinary science, social action, and governance. Divya's work examines the biology behind the adaptation of bacteria to antibiotics and immune responses. She is engineering approaches to benefit the study of how cells sense the environment and regulate stress. These responses, sensed quantitatively, by building a robust model and using experimental techniques, have applications in biotechnology and systems biology research, such as the development of faster and accurate diagnostic tools for antibiotic prescription.
Biodiversity and Conservation
The current OICSD cohort includes a group of scholars working on various aspects of forest and biodiversity conservation. Apoorva Kulkarni was part of a study that brought together insights on COVID-19 impacts, challenges and opportunities for India's biodiversity research. The study assessed the perceptions of early-career researchers working on biodiversity conservation across India to understand the impacts of the ongoing pandemic on their research.
Meanwhile,  in their recent One Earth paper, OICSD scholar Trisha Gopalakrishna and co-authors provide critical information to guide how and where to restore forests, by estimating multiple ecosystem services such as flood mitigation, habitat for species movement across 58 Mha of identified reforestation opportunities in the United States. As part of the study, an interactive tool showing reforestation opportunity, costs and services has been built, which is being used by policy and decision makers, journalists and other stakeholders. For more information see here.
Somerville alumnus Nishant Kumar and Urvi Gupta are part of a six-member team that has won an award  from the Raptor Research and Conservation Foundation, Mumbai to conduct Phase-VI of their Black Kite Project.
Water policy and governance
"Even within the most hierarchical and dictatorial structures, the fluidity of water demands that multiple sectors work together towards a common goal."
On World Water Day, OICSD scholar Safa Fanaian and Fulford Junior Research Fellow Hussam Hussein reflected on the value of collaborations and interdisciplinary approaches to researching water governance. Safa also co-authored a piece on Water Justice Hub on the need for justice and equity to be placed at the heart of valuing water.
Law and Human Rights
Legal scholarship is a core area of research for a significant number of OICSD's scholars. Aradhana CV, DPhil candidate in Law, was part of the Oxford Human Rights Hub team which made submission to the Violence Against Women on Thematic Report on Rape. She was one of the authors of the Fairwork Report on Code of Good Practice for the regulation of Platform work in South Africa as well as the Fairwork India report that evaluates the labour standards in the Indian Platform economy.
Research spotlight: Vandita Khanna, MPhil candidate in Law
Vandita's MPhil research studies how the concept of indirect discrimination has slipped through the registers of Indian constitutional law. Indirect discrimination is understood to occur when facially neutral norms have a disparate and disproportionate impact on vulnerable groups in society. This year, 2021, marks fifty years since the legal origin of the concept of indirect discrimination in the United States. Yet, Indian courts have not fully grasped its legal salience under the constitutional guarantees of non-discrimination. Vandita's project explores how the juridical conception of discrimination creates roadblocks for successful claims of indirect discrimination in the Indian setting.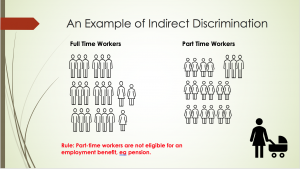 History, Society and Development
OICSD alumnus Varun Mallik presented his paper "The Rising Sun Beyond the Empire: Imagining Japan in Swadeshi Bengal" at the XVIII South Asian Graduate Student Conference at the University of Chicago in March 2021. This paper showed that the discourse imagining Japan provided an intervention within Swadeshi politics by emphasizing on violence as a method of anti-colonialism, which intersected with prevalent cultures of embodiment. In February, he presented his paper "Imagining Japan in Bengal: New Histories of Old Geographies" at the World History Workshop at the University of Cambridge.
In a new working paper, Emeritus Professor Barbara Harriss-White revisited five-rounds of village level studies carried out between 1972 and 2014, in Northern Tamil Nadu, India, studying the Green Revolution in agriculture. The paper uses the corpus of research to reinterpret how poverty was theorised and analysed.