Somerville College has a fundamental commitment to supporting sanctuary-seeking students and academics that dates back to the 1930s. More recently, our commitment to sanctuary has been renewed by our 2021 accreditation as one of the UK's first University Colleges of Sanctuary, alongside Mansfield College.
The world is an inhospitable place for the millions of people today who find themselves displaced or endangered by conflict, persecution, climate change or the violation of their human rights. Equally damaging is the fact that only 1% of those affected by these issues go into higher education.
To rebuild a life following the trauma of displacement requires a lifeline. Building on our long tradition of inclusivity paired with academic excellence, Somerville is determined to extend that lifeline by making our college a place of welcome, safety and inclusion and through the establishment of Sanctuary Scholarships that will offer the brightest students a pathway to Oxford.
Sanctuary Scholarships
Somerville is proud to have established the new Sanctuary Scholarships as part of our efforts to provide a guaranteed pathway to Oxford for bright students from a sanctuary-seeking background.
Under the scheme, Somerville will offer fully-funded places for postgraduate study, with all living costs covered by the college and further financial support from Oxford University through the waiving of tuition fees. We are indebted to the wider Somerville community for their generous support of this initiative via a 2020 crowdfunding campaign.
Please note: In order to be considered for a scholarship, you must first apply for and be offered a place at Somerville. Please visit applying to Oxford for more information about the application process. 
Sanctuary Stories
 Dr Marwa Biala (2020, MSc Radiation Biology)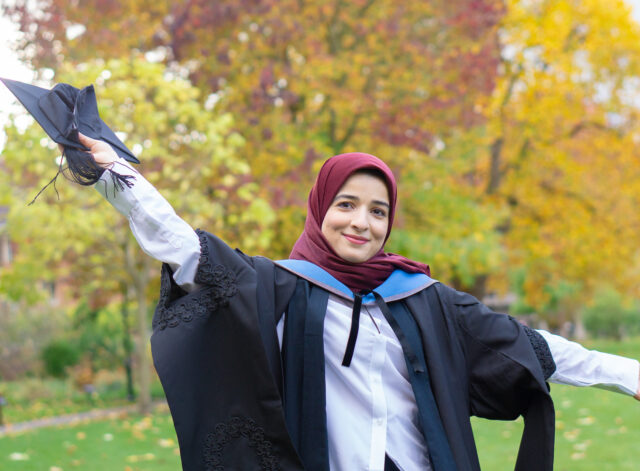 Dr Marwa Biala is Somerville's inaugural Sanctuary Scholar. A radiologist at Tripoli University Hospital, she completed her Master's in Radiation Biology at the height of the pandemic.
Dr Malak Alshaikhali (2018, MSc Immunology)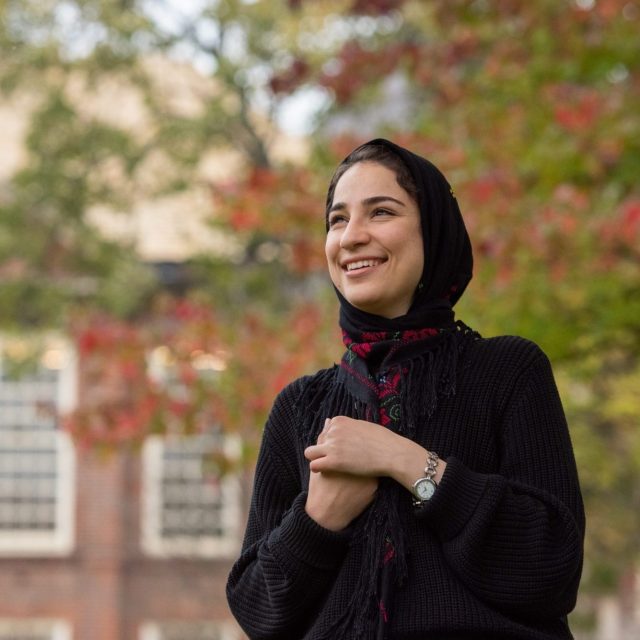 Malak Alshaikhali is a doctor from Gaza who completed her MSc in Immunology at Somerville as an Oxford Qatar Thatcher Scholar between 2018-19.
Freshta Karim (2016, MPP Public Policy)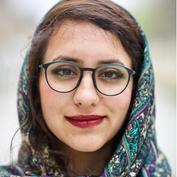 Freshta Karim is the Director of Charmaghz Mobile Libraries, a non-profit organisation which provides mobile library services to children in Kabul. In November 2021, she addressed the UN Security Council with an impassioned plea to take steps to end the cycle of violence in her home country.
Dr Anwar Masoud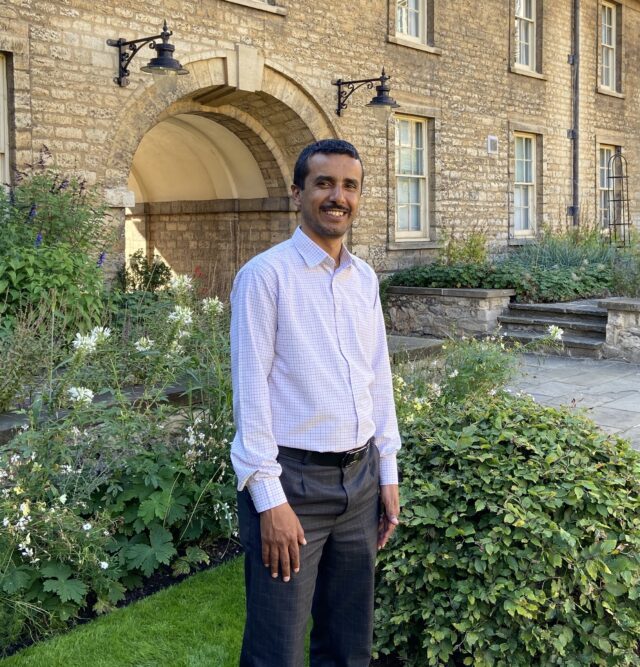 Somerville is committed to supporting all types of sanctuary seekers from the global academic community – including researchers and academics. Working in concert with CARA, the Council for At-Risk Academics, we were honoured to help Dr Anwar Masoud find a place here in Oxford from which to continue his important research.
A College of Sanctuary
To secure accreditation as a College of Sanctuary, we brought together all our previous work supporting asylum seekers and refugees to help develop further support for those seeking sanctuary. This is outlined in our College of Sanctuary submission, which provides an overview of existing activity and sets out our commitments to further develop our support.
Our commitment to nurturing a culture of inclusivity and awareness for those seeking sanctuary dates back the 1930s, when Jewish academics such as Classics student Lotte Labowsky fled to Somerville from Nazi Germany. Labowsky went on to make Oxford her home, serving as a Fellow of Somerville until her death in 1991. 
Somerville is also proud to remember the work of Eleanor Rathbone, the first Somervillian to enter Parliament and the Founding Chair of the Parliamentary Committee for Refugees, which she established following the Munich settlement and Kristallnacht. The committee became the vehicle for challenging officials and ministers to 'break with the fatal policy' of quotas and voluntary financial support and was instrumental in moving the British government to welcome Jewish and political refugees from Czechoslovakia, and subsequently all of Nazi occupied Europe. 
Support the Sanctuary Scholarships
Our sanctuary efforts are made possible through your generosity.
Welcome Pack
If you're a new Sanctuary Scholar, our welcome pack will help you to get your bearings and make sure you have everything you need for your life in Oxford. You can download it using the link below: