Welcome to the 8th episode of Spotlight On Somerville, our series of cuttings from the news and media featuring Somervillians presented for your viewing (and listening) pleasure.
This edition features everything from Thomas Mann to the environment in the form of sheep farming and the climate crisis, not to mention some well-deserved celebration of the fantastic achievements of our alumni. Without further ado, here is today's spotlight:
Sheep Farming and Cultural Heritage with Julia Aglionby
(The Trouble With Sheep, Radio 4, listen here from 17:12)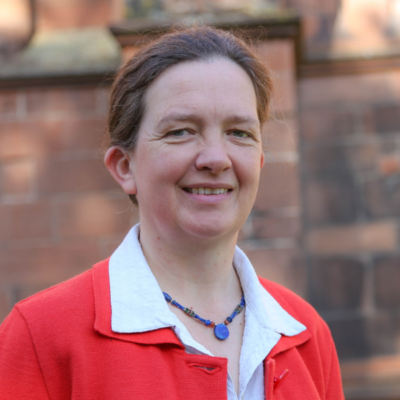 In July, BBC Radio 4 took got to know the places and people around the UK shaped by sheep farming and asked what the future holds for the profession. Dr Julia Aglionby (1978, Biology), Executive Director of the Foundation for Common Land, Chair of the Uplands Alliance, and Professor of Practice at the University of Cumbria's Centre for National Parks and Protected Areas, shared her expert opinion on how sheep farming has become woven into Cumbria and the UK's cultural heritage.
Susie Dent on Thomas Mann for Radio 4's Great Lives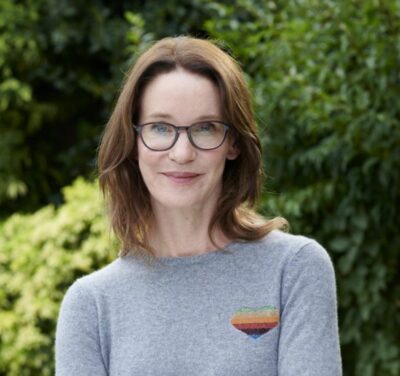 Author and Countdown resident lexicologist Susie Dent (1983, Modern Languages) featured as the VIP guest of Radio 4's Great Lives on August 1st, choosing the Nobel Prize-winning author Thomas Mann as the subject of the programme.
Professor Radhika Khosla predicts the impact of extreme climate change on the UK for BBC Newsnight
(Television, watch here from 24:45)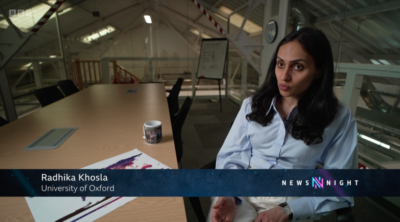 Professor Khosla, Research Director of the Oxford India Centre for Sustainable Development based at Somerville and the Principal Investigator of the Oxford Martin School's Future of Cooling programme, comments on how research that northern European countries that will experience the greatest relative increases in uncomfortably hot days should be a wake up call for the UK as part of  BBC Newsnight programme. She also criticises the UK's net zero strategy for its failure to consider the growing energy demand for cooling technology.
Five Somervillians Cited in the King's Birthday Honours
(News Item, Somerville College website)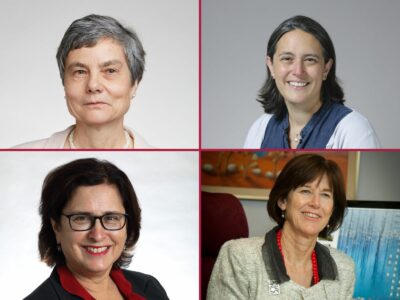 Professor Caroline Series, Carolyn Regan, Dr Natalie Shenker, Professor Robyn Owens and Professor Deborah Bateson were recognised in the King's inaugural birthday honours.
Left: Four of Somerville's Birthday Honorands in 2023: (clockwise from top left) Caroline Series, Dr Natlie Shenker, Robyn Owens, Carolyn Regan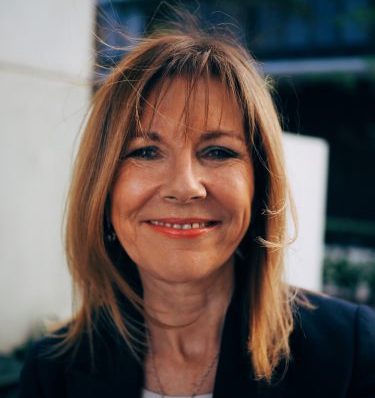 Professor Deborah Bateson AM
Bank of England CFO Afua Kyei (2000, MChem) elected Honorary Fellow
(News Item, Somerville College Website)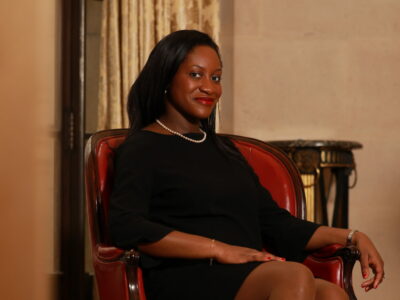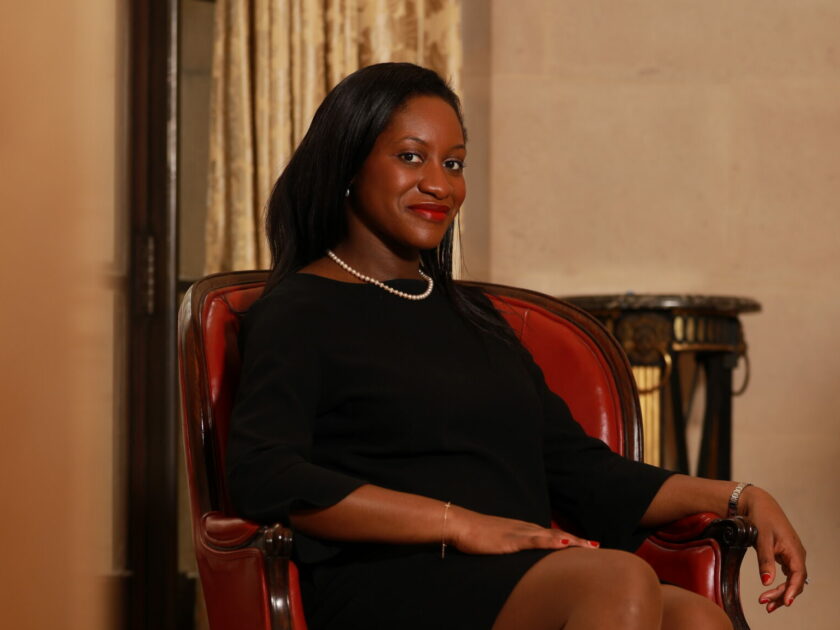 We were delighted to announce the news that Afua Kyei (2000, MChem), Chief Financial Officer, Bank of England had been elected as an Honorary Fellow of Somerville College, Oxford University by our Governing Body at the end of June.
Photo: Bank of England
Debut Novel from Maria Motunrayo Adebisi (2014, BA English) chosen as Blackwells Children's Book of the Month
(YouTube, watch here)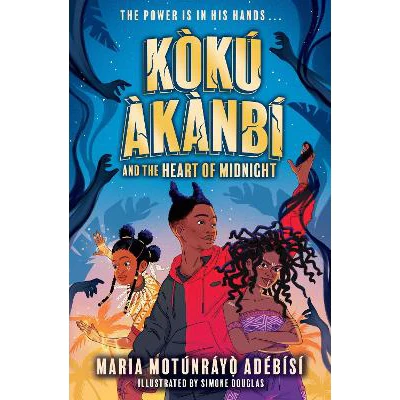 Maria Motunrayo launched her first novel, Koku Akanbi and the Heart of Midnight, this August. The book was immediately picked up by Blackwells as their children's book of the month, and assigned their special reporter, eight year-old Darcey, to ask Maria a few questions. The book follows the adventures of Koku, a young boy who accidentally releases a demon during a school trip to the British museum who must journey through the magical, West African mythology-based world of Olori to discover his power, before it's too late… The book was completed with the support of mentoring from author and fellow Somerville alumna, Dr Jane Robinson (1978, English).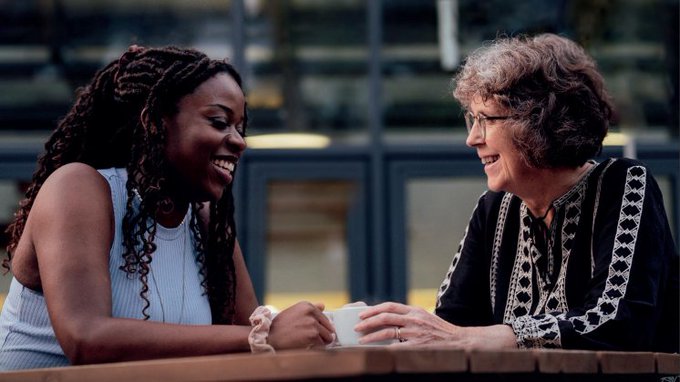 Marai Motunrayo (2014, English) has recently published her first book with the help of mentor and fellow Somervillian Dr Jane Robinson (1978, English)