We are delighted to announce that Afua Kyei (2000, MChem), Chief Financial Officer, Bank of England has been elected as an Honorary Fellow of Somerville College, Oxford University by our Governing Body.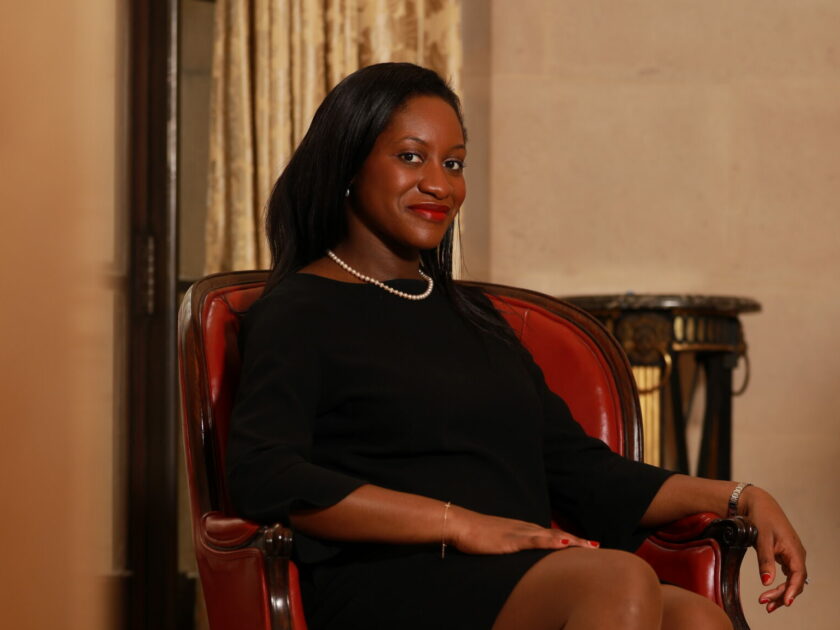 Honorary Fellow Afua Kyei. Photo: Bank of England
Afua was appointed Chief Financial Officer, Executive Director of the Bank of England aged 36 in 2019, making her the first black senior executive in the Bank's 329 year history. Her tenure so far has seen the Bank handle unprecedented challenges, including Brexit, the Covid-19 pandemic, Russia's invasion of Ukraine, the September 2022 mini-budget, and the ongoing inflation and cost of living crises. Her current responsibilities include developing the Bank's strategy and the financial governance of the Bank's c. £1 trillion balance sheet.
Afua also serves as the Bank of England's co-executive sponsor for Diversity, Equity and Inclusion, and co-executive sponsor for Climate Change disclosure. In 2021, she won CFO of the Year at the Women in Finance Awards UK, and in October 2022 she was named in the Powerlist, which profiles 100 of Britain's most influential Britons of African heritage. She was a 2022 listee in the Kindness & Leadership, 50 Leading Lights UK campaign. Afua is a key note speaker and represents the Bank in the Community, with Businesses and at international fora e.g. International Monetary Fund, G20, World Finance Forum & COP.
Afua joined the Bank from Barclays Bank (2012-2019) where she was the Chief Financial Officer Mortgages and played a key role in Barclays' strategic cost transformation program, TRANSFORM, whilst in the Investment Bank and in Group COO. Previously, during the Global Financial Crisis, she was an Investment Banker at UBS (2007-2012) in the Financial Institutions Group and in Mergers and Acquisitions, Group Strategic Advisory. After university, Afua qualified as a Chartered Accountant (ICAS) with Ernst & Young, London.
Afua matriculated at Oxford University one year early, gaining an undergraduate Master's in Chemistry (2000-2004). She was awarded a Junior Research Fellowship in Organic Chemistry by Princeton University.
Of her Honorary Fellowship, Afua said, "To be invited to be an Honorary Fellow of Somerville is the greatest honour and took me completely by surprise!"
"I loved my time at Somerville. It played such an instrumental role in my career and I made lifelong friends."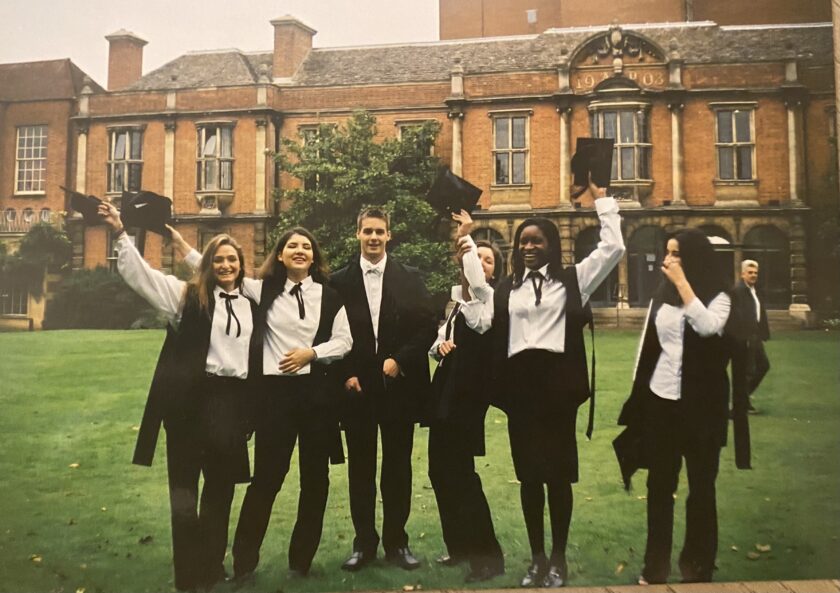 Afua Kyei with friends during her time at Somerville