As the academic year begins, the Oxford India Centre for Sustainable Development (OICSD) is delighted to celebrate the arrival of a new cohort of scholars, including the recipients of three law scholarships under the Cornelia Sorabji Law programme instituted at the OICSD in 2016.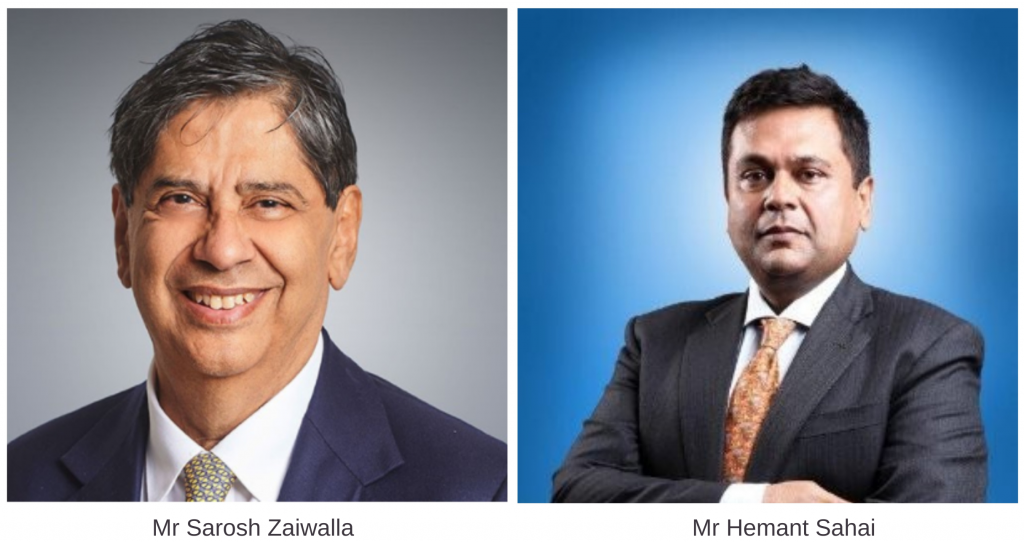 Since its launch, the law programme has greatly benefitted from a host of benefactors belonging to the Indian legal and business communities, from senior advocates and former judges of the Supreme Court of India, to some of the top business persons who have contributed to OICSD's efforts.
The Oxford India Centre for Sustainable Development has awarded the HSA Advocates scholarship, the Ratanshaw Bomanji  Zaiwalla scholarship and the Cornelia Sorabji Scholarship to three Indian students pursuing their postgraduate studies in law at the University of Oxford. In the past four years, around 10 students have completed their law degrees at Oxford on these scholarships.
The HSA Advocates Career Development Award, housed within the Cornelia Sorabji progamme, has been generously supported by Mr Hemant Sahai, Founding Partner of HSA Advocates. Mr Sahai is recognized as one of India's leading lawyers, particularly around commercial, projects and energy issues. He has been a legal counsel and adviser to central government ministries, multilateral institutions such as the World Bank and Asian Development Bank and large corporates in India and overseas, for a range of significant policy and regulatory frameworks.
As a first generation lawyer, Mr Sahai has contributed to the scholarship programme as way of making a difference in the lives of young, aspiring lawyers.  This year, the scholarship was awarded to Rahul Mohanty, a graduate from NALSAR University of Law, Hyderabad. "The HSA Advocates Scholarship, donated by Mr. Hemant Sahai, has been of immense help in pursuing my master's degree in Law at Oxford and being part of the wonderful OICSD community," said Rahul. "This will give me the opportunity to focus not only on academic interests in Public International Law, but also to understand linkages between law, international cooperation and sustainable development and its implications for India. This is the biggest challenge that India, as well as the world, faces in the next century and this scholarship has given me the chance to be part of its solution."
The Ratanshaw Bomanji Zaiwalla scholarship is supported by Mr Sarosh Zaiwalla, Senior Partner at Zaiwalla & Co LLP, a London-based specialist international arbitration and litigation law firm. As illustrated in his recent autobiography Honour Bound: Adventures of an Indian lawyer in English courts, Mr Zaiwalla has had a prolific career, being the first Indian national to set up a law firm in the United Kingdom. Over the past four decades, he has been involved in challenging, high-profile international cases – from assisting the Dalai Lama in Tibet-China peace talks to facilitating the return of a smuggled idol to Tamil Nadu. Mr Zaiwalla has acted in over 1200 international energy, maritime and construction arbitrations in London and the rest of the world.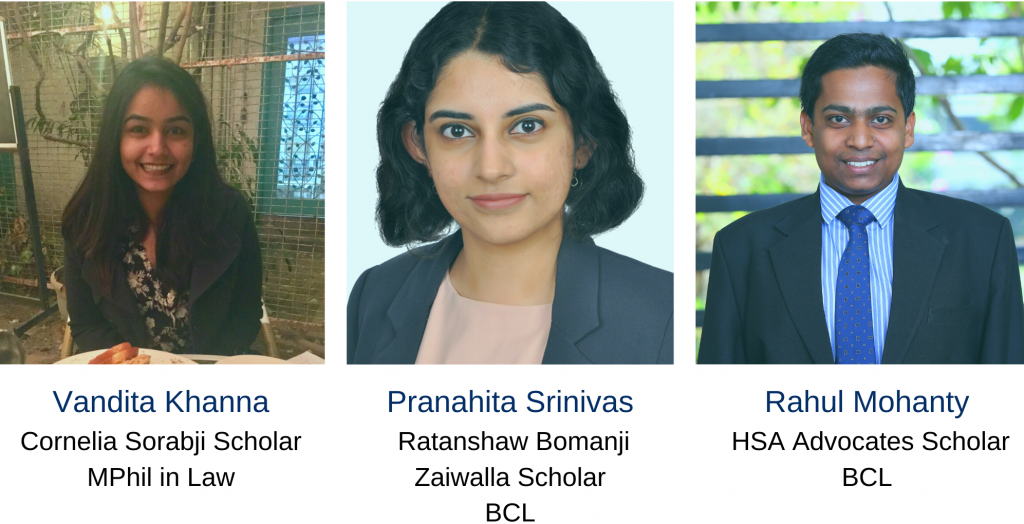 In 2017, Mr Sarosh Zaiwalla established a scholarship at the Oxford India Centre for Sustainable Developemnt, Somerville College, named after his father Mr Ratanshaw Bomanjee Zaiwalla, who qualified as an English solicitor before establishing Zaiwalla & Co Solicitors in Bombay. The scholarship was instituted to support young Indian law students who might otherwise be unable to take up their place at the University of Oxford. This year, the scholarship was given to Pranahita Srinivas, a graduate from NALSAR University of Law, Hyderabad. "The Zaiwalla scholarship has allowed me the invaluable opportunity to read for the prestigious and inter-disciplinary Bachelor of Civil Law (BCL) course at Oxford and equip myself with the skills to successfully contribute to the field of development finance in India," said Pranahita, who previously worked as corporate associate in the banking and finance team of a leading Indian law firm.
The Cornelia Sorabji Scholarship, named after the first woman to study law at the University of Oxford, was launched with support from the legal community, friends and advisors to the OICSD including art historian and environmentalist Dr Pheroza Godrej, Mr Uday Walia of Platinum Partners and senior advocates Mr Harin Raval and Mr Chander Uday Singh. For the year 2020-21, it has been awarded to Vandita Khanna to pursue the MPhil in Law, studying legal reasoning on indirect discrimination in India. "As we celebrate 100 years of women gaining formal admission at Oxford, the scholarship in the name of Cornelia Sorabji – the first Indian woman to have studied at Oxford and the first woman to have read law at Oxford – holds special meaning," said Vandita, who previously read for the BCL degree in Oxford on the Indira Gandhi scholarship.
In addition to these awards, distinguished jurist and former Solicitor General of India Mr Gopal Subramanium endowed The Gopal Subramanium Scholarship at Somerville College, which is currently held by Aradhana Cherupara Vadekkethil whose research focuses on rape adjudication in India. In 2019, Mr Subramanium was honoured with a Foundation Fellowship at Somerville, the College's highest recognition for philanthropy.
The OICSD is immensely grateful for the support from friends and well-wishers in building this community of scholars who are training to be India's future leaders. We will continue our efforts in nurturing talent and leadership in the face of pressing sustainable development challenges.