The Catherine Hughes Building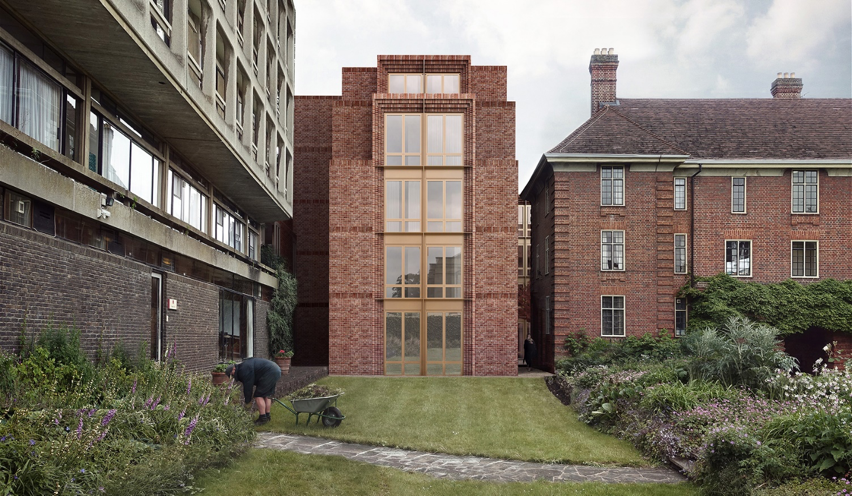 Somerville is undertaking an ambitious programme of new building and refurbishment which will enhance the College's site and move us towards the point where we will be able to offer all undergraduate members accommodation on site and significantly increase our on-site accommodation for graduate students.
In February 2017 after an extensive open consultation period, the College applied for and received planning permission to build 68 en suite undergraduate rooms on Somerville land to the south of Penrose. The decision was taken to name the new building for former Principal Catherine Hughes. This is a very substantial investment for us (totalling £11.5m) and will help us to achieve one of our long-held goals: to accommodate all of our undergraduates on site. Though a number of Oxford colleges are now able to house all undergraduates using 'satellite' sites, very few offer accommodation for all on the main site. We know that this will bring our Somerville community even more closely together. It will also offer a significant benefit for applicants choosing Somerville, and will be particularly important to those who could be deterred by the costs of student life. One of the major costs for all students is accommodation, and in Oxford especially the cost of renting on the private market is high. Giving secure, comfortable, affordable accommodation to our students is hugely important to us.
It is traditional that Somerville's buildings are named for its pioneering Principals (alumni will recall how quickly they came to think of Darbishire, Penrose, Park or Vaughan as home). It is especially fitting, then, that our new building should be named for Catherine Hughes CMG.
Hughes (née Pestell) was Principal of Somerville between 1989 and 1996. A diplomat and senior civil servant, she was born in County Durham and came to St Hilda's Oxford after winning a scholarship to Leeds High School. Hughes was elected Principal of Somerville in 1989 and had a particular interest in the intellectual development and wellbeing of students. She famously oversaw the College's decision to admit male students, a move which was undoubtedly controversial in some quarters, but which many argue stood in Somerville's tradition of widening access to all who would do well here.  Following her retirement in 1996, Hughes made generous gifts to support students and Fellows in History, English and Modern Languages. She died on 10th December 2014 leaving a generous bequest to Somerville.
Designed by Niall McLaughlin Architects, the Catherine Hughes Building will offer en suite bathrooms arranged in clusters with kitchens, social spaces and accessible rooms on every floor as well as a new communal study area. Fronting onto Walton Street, the red brick building will also be accessible from the College's gardens and will align with key levels on the adjacent Penrose building.
Preparation for the Catherine Hughes Building is now underway and we plan that the building will be ready for occupation in October 2019. The archaeological evaluation of the site, commissioned as part of a full Heritage Impact Survey, shows that in the medieval period the area now occupied by Somerville lay in fields beyond the boundary of the city. There is evidence of seventeenth-century building and earthworks beneath our site, some of which almost certainly relates to the defensive network placed around the city by Royalists during the Civil War. There are also remains of some nineteenth-century buildings, including a stone-lined well. Read the full report here.
We will be posting the project report updates on this page as work progresses. We will also be putting up a live webcam feed of the project work here in due course. Read the first two site preparation reports by contractors Maylarch: