On Singing for Somerville
Finlay Dove (2018, Music)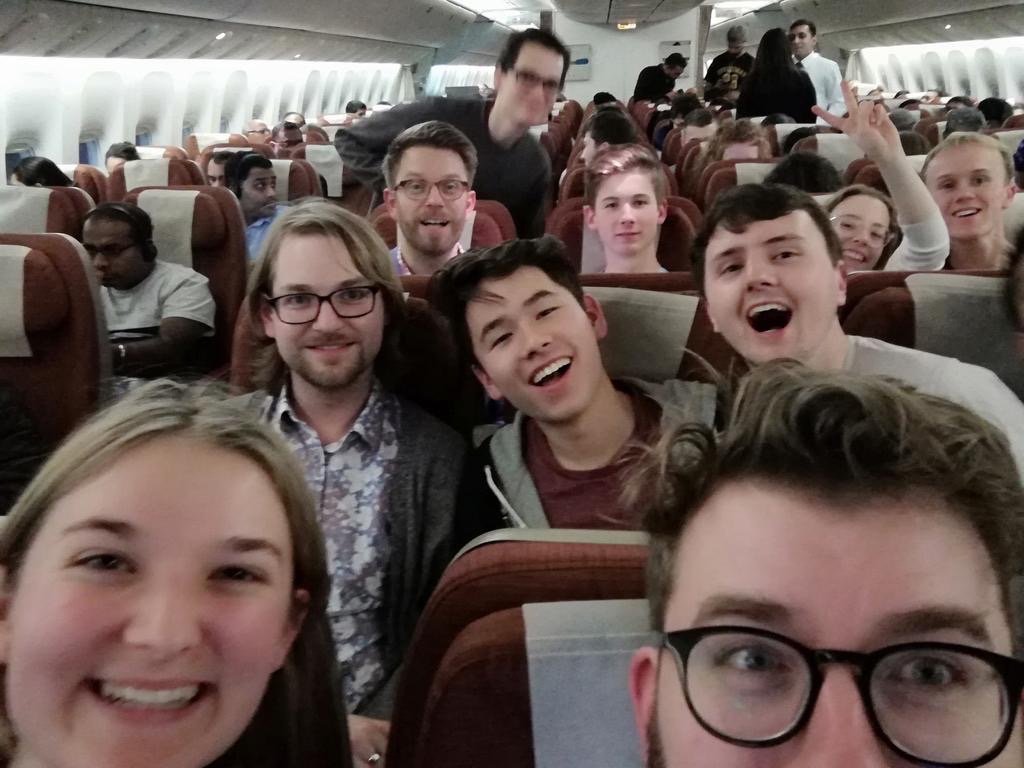 Being part of the College Choir may seem a bit strange to the majority of Somervillians. Whether it be gathering en masse in Terrace (dressed entirely in black), performing unusual contemporary music in the middle of formals, or running towards the chapel at 17:14 on a Thursday (to avoid the penalty for lateness; humiliation via music theory test), the people in Somerville Choir are all at least slightly eccentric.
However, after three wonderful years of membership, I'd like to present three reasons as to why being in the choir is one of the best decisions a Somervillian can make during their short time at the college.
Choral contemplation
Being part of Somerville Choir is centred around the weekly Choral Contemplation events, which take place every Sunday evening. Our chapel is unique in having no religious affiliation, providing a welcoming space to students of all faiths and none. This enables the choir to perform a limitless variety of music, spotlighting under-recognised composers from across the world alongside more standard choral repertoire. In combining music, poetry and talks by guest speakers, Choral Contemplation always provides a thought-provoking experience.
The social side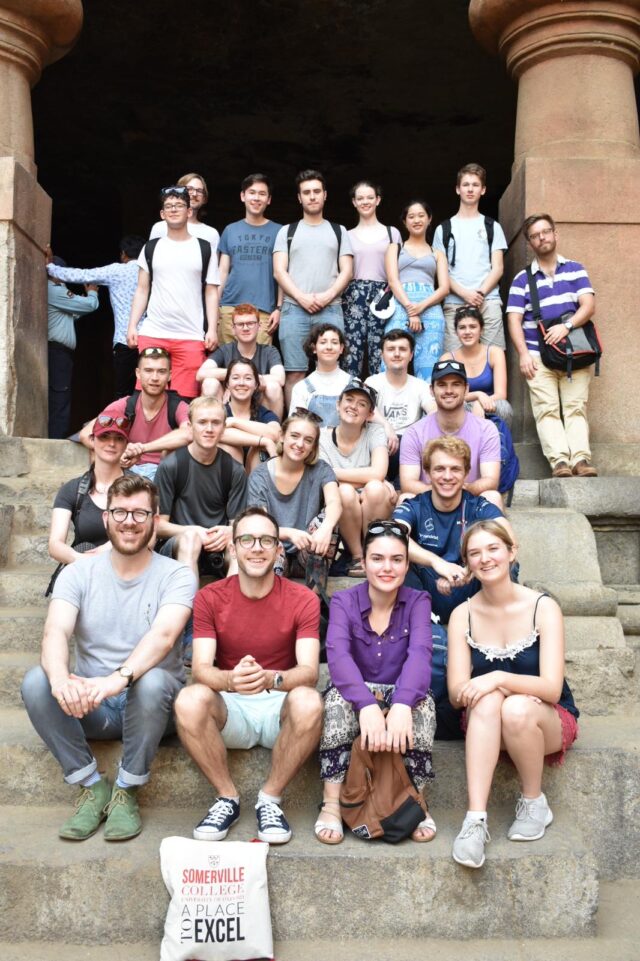 The musical opportunities of being in Somerville choir are complemented by an equally enjoyable social experience. Its close-knit atmosphere has produced countless great memories over the last three years, including some wild formals, unlikely international adventures and our intensely average campaign in the Oxford Choir Football competition. There's something about singing together that builds unique relationships. I've made some of my best friends through the choir, and I know the sense of community will stick with me post-graduation.
New musical experiences
 The choir performs in a wide variety of contexts beyond our weekly rehearsals and contemplation events. Particular favourites of mine include a joint concert with the Basin Street Brawlers (a 1920s/30s hot jazz group), a magical carol concert in the Savoy Chapel of Westminster and our tour to India in December 2018. Going to India was a truly fantastic experience, as we explored Mumbai and Goa whilst performing to large and appreciative audiences. Even during the pandemic, we've held music appreciation sessions on Zoom, which have included a quiz on '90s hip hop, a presentation from an expert voice doctor, and a conversation with a Kenyan traditional musician.
Daddy Dawes
Will Dawes (our director) does an incredible job in fashioning a musical experience that is both top-quality and enjoyable for all members. For me, this was epitomised in our 2020 performance of Bach's St. John Passion. Despite the length and demanding nature of the piece, Will broke it down and used masterclasses to make learning it an enjoyable experience. His ability to successfully balance serious musical performance with the pressures of an Oxford degree is incredibly valuable, in addition to his careful selection of music from composers of a range of nationalities and gender/sexual identities. 
More than just singing
In sum, being part of Somerville Choir is not your typical Oxford choral experience. I would encourage anyone to have a go and audition – who knows where it might take you!