The Climate Change Emergency: Can Somerville Make a Difference?
2.30pm on Saturday 12th June 2021 – Crowdcast webinar platform and Zoom (breakout rooms)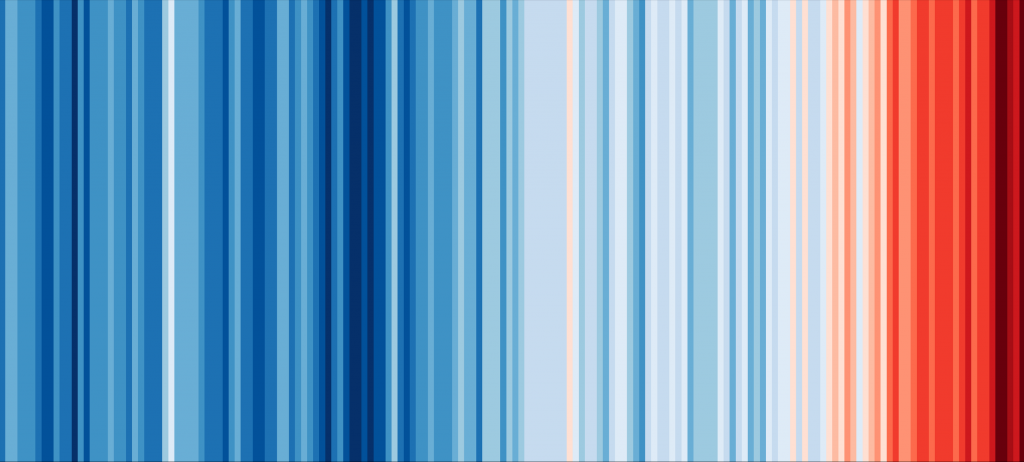 On Saturday 12th June Somerville will be tackling one of the most serious issues of our time – climate change. We are holding a symposium, The Climate Change Emergency: Can Somerville Make a Difference? The day will run from 2.30pm to approximately 5.00pm, with individual presentations from experts in the field, panel discussions and a Q&A.
Outline
Session 1 – 2.30pm
Panel:
Niels Kroner (Chair)
Professor Joanna Haigh – 'The science of climate change: where the world is heading and how we can stop making things worse'
Dr Michelle Jackson – 'Climate Change and the Biodiversity Crisis'
Dr Radhika Khosla – 'Sustainability Transitions Amid a Changing Climate'
2.30pm – Welcome and introduction from the Principal
2.35pm – Play pre-recorded presentations
3.00pm – Questions to the panel
3.25pm – Session concludes
Five–ten minute break
Session 2 – 3.35pm
Panel:
Camilla Toulmin
Dr Farhana Yamin
Julie Baddeley
Clare Hatcher – 'How Somerville lawyers can make a difference'
3.35pm – Brief welcome back and play pre-recorded presentations
4.00pm – Questions to the panel
4.25pm – Session concludes
Five minute break
4.30pm – Zoom breakout rooms for informal discussion/Q&A with alumni
Panellists
Joanna Haigh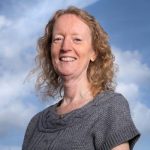 Joanna is an atmospheric physicist who has published widely in the area of radiative transfer in the atmosphere, climate modelling and radiative forcing of climate change. 
She spent much of her career in the Department of Physics at Imperial College, including a period at its Head, but for the five years prior to her retirement in 2019 she held the position of Co-Director of the Grantham Institute – Climate Change and Environment at IC.
She has contributed to the international scientific community through many roles, including as a lead author on the 3rdassessment report of the Intergovernmental Panel on Climate Change.  Her membership and chairing of strategic/advisory panels includes, currently, for the Karlsruhe Institute of Technology, the Cyprus Institute and the National Physical Laboratory.
She is a Fellow of the Royal Society, the Institute of Physics (IoP) and the City & Guilds Institute and an Honorary Fellow of Somerville College, Oxford and of the Royal Meteorological Society (RMetS) of which she is also a past-President.
She was appointed CBE for her services to physics in 2013.
Michelle Jackson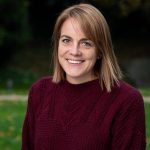 Michelle completed her PhD at Queen Mary University of London in 2012 and worked as a Postdoctoral Researcher for eight years at three different universities (Bournemouth University, UK; University of Pretoria, South Africa; Imperial College London, UK) before joining The University of Oxford in September 2019 as an Associate Professor of Freshwater Ecology. Michelle's research aims to understand, predict and manage the effects of anthropogenic stressors, such as climate change, species invasions and pollution, on animal and plant communities. She is particularly interested in the food web mediated effects of multiple interacting stressors. Most of her research is in streams and rivers, spanning from the Arctic, to South Africa, to Antarctica. She is Secretary of the British Ecological Society Aquatic Group, an Honouree Researcher at The South African Institute for Aquatic Biodiversity, and a Fellow of the Freshwater Biological Association.
Radhika Khosla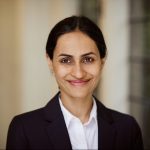 Radhika Khosla is the Research Director of the Oxford India Centre for Sustainable Development and Research Fellow at Somerville College; and Associate Professor at the Smith School of Enterprise and Environment, School of Geography and the Environment, at the University of Oxford. She works on examining the productive tensions between urban transitions, energy services consumption, and climate change, with a focus on developing country cities. Radhika is the Principal Investigator of the Oxford Martin School's interdisciplinary and multi-country program on the Future of Cooling and is co-investigator for the Oxford Net Zero program. She contributes to the sixth assessment report of the Intergovernmental Panel on Climate Change (IPCC) and the UNEP Emissions Gap Report. Radhika provides input to government policy committees and serves on boards of journals and is a member of the UK Government's UK-India Advisory Board. Radhika holds a Ph.D in the Geophysical Sciences from the University of Chicago and undergraduate and Master's degrees in Physics from the University of Oxford.
Julie Baddeley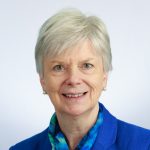 Julie Baddeley has served on the boards of major organisations in the public and private sectors for more than 20 years. She is Remuneration Committee Chair at Ebiquity plc, Senior Independent Director of Marshall of Cambridge, and was previously Chair of global recruitment company Harvey Nash plc. She is also Director of the Hughes Hall Centre for Climate Change Engagement, at Cambridge, where she spearheads the work to bring the climate insights from the University to the non-executive community.
Before embarking on a portfolio career, she was executive director at Woolwich plc, and has been on the boards of Greggs plc, The BOC Group, Yorkshire Building Society, lottery operator Camelot, Chrysalis VCT plc and the Department of Health. Her background was in change management consulting with Accenture, and she sees delivering a zero carbon economy as the biggest change challenge for business in her lifetime.
Julie is Chair and a founder of Chapter Zero, a network for non-executive directors that enables its members to discuss the risks and opportunities of climate change in the boardroom and support the delivery of net zero plans with their businesses.
Clare Hatcher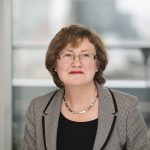 Clare read history at Somerville College before doing a law conversion course and qualifying as a solicitor. She has worked in private practice and in house as Group Counsel. 
Clare has been at Clyde & Co LLP since 1988 and was a Partner until April 2020 when she decided to work part time as a Consultant.
She specialises in international projects in the energy and trading sector and energy and commodities regulation. Clare has particular expertise in the sustainable and renewable energy sector and has worked on a number of ground breaking projects in this area.
 Clare is recognised as a leading lawyer in her field and ranked in Legal 500 for her expertise in power where it was noted that Clare is 'well tuned in and firm at the negotiating table'. She was awarded a Client Choice award for her work in natural resources in 2016.  
Clare has over 20 years' experience in advising clients in the power and energy trading sectors. She acts for state owned and private energy companies, international trading companies, banks and insurers.
She is a member of Clyde & Co's leading Climate Risk Practice and has provided pro bono support to The Chancery Lane Project advising on contract provisions to facilitate climate conscious contracting and the transition to a net zero carbon economy and to Legal Response International advising climate vulnerable developing countries on UNFCCC negotiations.
She is also a member of the Energy Institute and Vice President of the City of London Law Society Energy Committee.
Clare is married to the Reverend Mark Hatcher, Reader of the Temple Church and has one daughter, Sophie.