Publications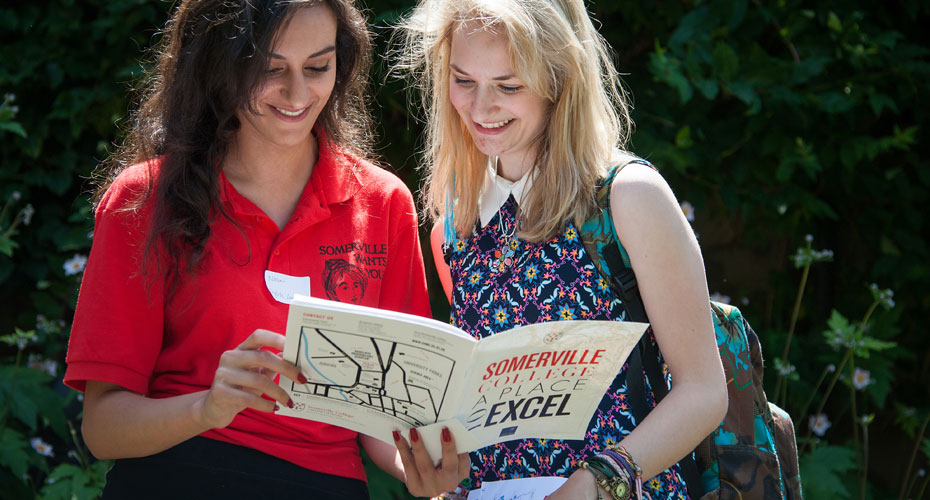 Somerville produces three major magazines a year and various one-off publications too. If you are thinking about coming to Somerville, you might like to take a look at the Somerville Prospectus:
Our three annual publications are:
The Somerville Magazine. The Magazine mixes College news, alumni profiles and stories, student contributions and something from our archives. Our flagship publication is sent free to all alumni, Fellows, staff and students in the spring.
The Donor Report. Somerville is lucky to have a wonderful alumni community that is generous in supporting the life of the College. This magazine is our 'thank you', in which we report on College finance and investments from the previous twelve months. It includes a profile of a student, a Fellow and a donor. It is published shortly before Christmas.
The College Report. Somerville's publication of record appears in October and provides an overview of key information from the academic year just completed, as well as a couple of articles on students and alumni.
To access the above publications, please visit our Alumni News & Publications page.
The College has produced a number of further publications in recent years:
Breaking New Ground (hard copy only – see our online shop) was published in 2013 and provides a history of the College told through its buildings
Crystal Vision. Dorothy Hodgkin & the Nobel Prize was published to mark 50 years since the great crystallographer's receipt of the Nobel Prize for Chemistry
Although it's not published by us, we are very happy to recommend Somerville for Women: An Oxford College, 1879-1993, by former College Librarian Pauline Adams, which is available from various online retailers.