Undergraduates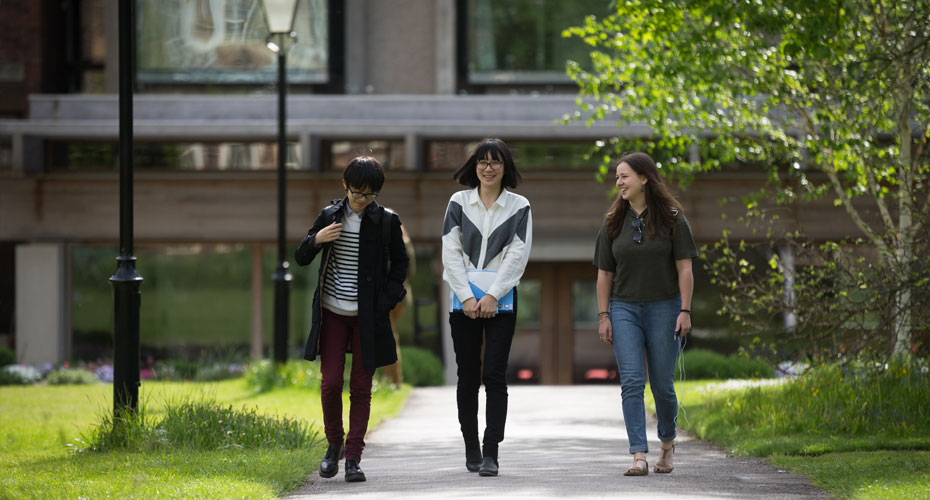 The good news is that the application process is the same for all Oxford colleges.
You will need to fill in a standard application form, and submit it via UCAS. All you have to decide is whether to name Somerville as your college of choice, or to make an "open application" (which is what 20% of applicants to Oxford do), which leaves the decision up to the Admissions Office computer.
Our decision to interview you will not be affected by whether or not you name Somerville on your application form. (However, with an "open application", you will not be able to change the college to which you are allocated.)
Many applicants worry about the interview process and what the tutors will expect of them at the time. In an attempt to dispel some of the myths that surround the process, two of our tutors have given their perspective on what to expect if you are invited for interview:
Read Interview with Matt Higgins & Natalia Nowakowska
Full information about the University of Oxford, and how to apply for an undergraduate course here, is available on the University's Undergraduate Admissions Web pages.
If you would like to find out more about Somerville, there is a wealth of information on these web pages, in the Somerville Prospectus and in the Alternative Prospectus. We hold three Undergraduate Open Days per year, and we welcome visits from schools, teachers and individuals at any time.
Please feel free to contact us with any enquiries you may have. Please note, tutors should never be contacted directly by the applicants or their representatives.