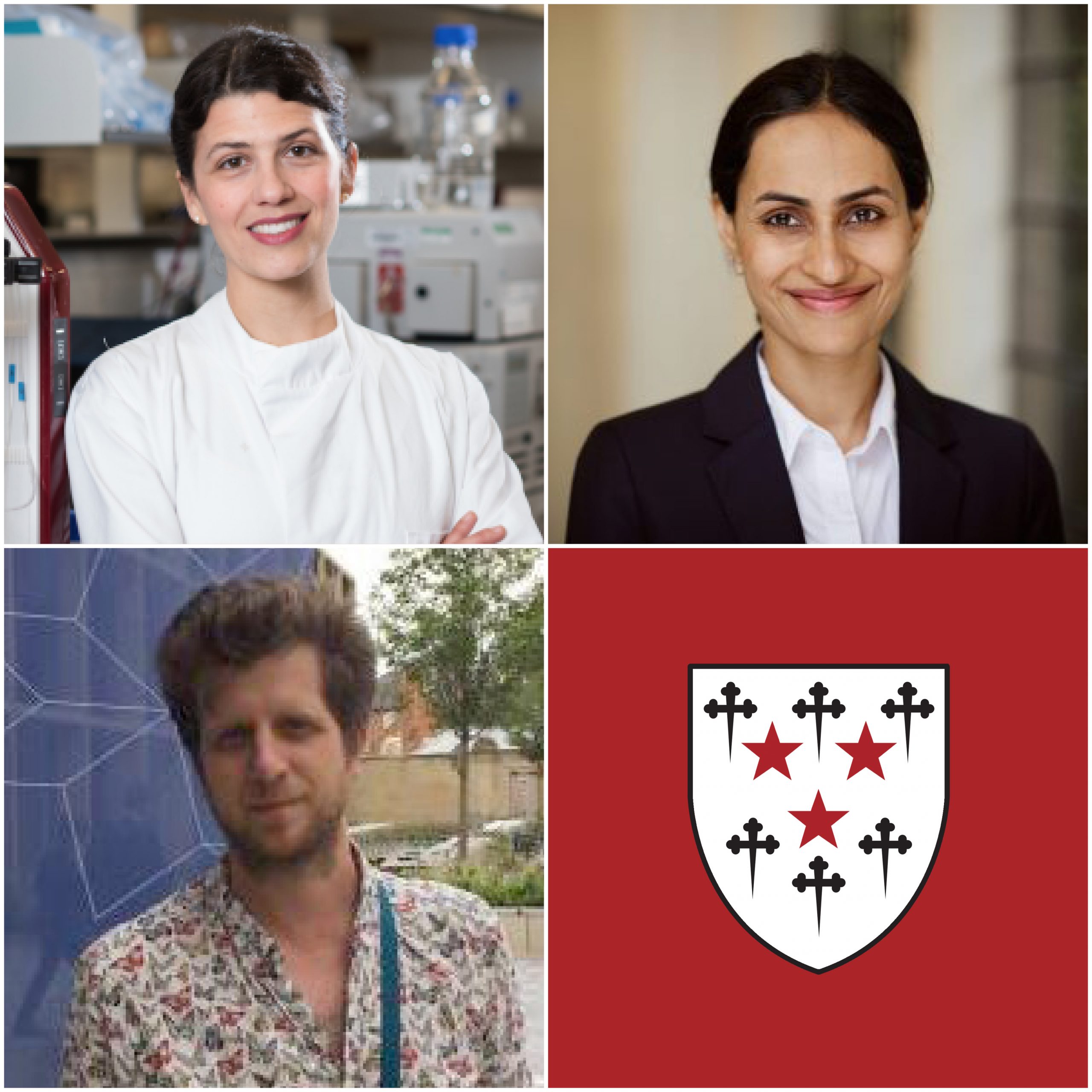 Michaelmas Term was challenging for so many reasons – but in amongst all the challenges were moments of great happiness for the entire Somerville community.
Among these silver linings, the elevation of three of our Fellows to professorships was cause for deep and abiding pride.
We are delighted to congratulate Dr Radhika Khosla, Research Director at the Oxford India Centre for Sustainable Development and Principal Investigator of the Oxford Martin School's Future of the Cooling programme, on her appointment as Associate Professor in the School of Geography and the Environment. Dr Khosla's work examining the productive tensions between urban transitions, energy services consumption and climate change, with a focus on developing country cities, makes a vitally important contribution in tackling some of the biggest environmental and social questions facing the world.
Of her appointment, Dr Khosla commented that, 'I am grateful that this position allows me to expand my research on reconciling the tensions between addressing climate change and sustainable development. All our work at the OICSD is central to this.'
It is likewise a pleasure to congratulate our Fellow and Tutor in Biochemistry Elena Seiradake on being elected to a full Professorship in Molecular Biology within the Department of Biochemistry. A specialist in the structure and function of cell surface receptors in neural and vascular development, Professor Seiradake had a major breakthrough when her laboratory revealed that the adhesion GPCR 'Latrophilin' forms large structured assemblies in the presence of two other cell surface receptors 'FLRT' and 'Unc5' – work that was recognised when Elena became both an EMBO Young Investigator and Wellcome Trust Senior Fellow. She has since shown important roles for these proteins and others in the nervous system.
Elena welcomes her appointment to a Professorship as an opportunity to fulfil her long-term aim of understanding the functions of distinct receptor-ligand complexes through a detailed knowledge of their structures and signalling properties during development of the brain.
Last but not least, we are delighted to confirm that our Fellow and Tutor in Mathematics, Dr Renaud Lambiotte has been promoted to a full professorship in Networks and Nonlinear System within the University of Oxford's Mathematical Institute. Renaud's main research interests are the modelling and analysis of processes taking place on large networks, with a particular focus on social and brain networks. Of his appointment, Professor Lambiotte commented that, 'My recent promotion to the title of professor is a wonderful recognition of my work in Oxford since I arrived 3 years ago.'
Regarding his research, Professor Lambiotte added that: 'Networks capture the structure of systems made of interacting elements, while Nonlinear Systems provide tools to understand their dynamics. In many systems, from epidemics in social networks to cascades of failures in power-grids, structure and dynamics are deeply interconnected concepts, and it is my hope that an integrated approach will provide a powerful framework to help understand and predict their behaviour.'