Our student Haris Saeed (2019, MEng Engineering) took home two awards for magnificently informative poster at the Lubbock Lecture last week.
Haris was judged to have created both the best poster in Chemical and Process Engineering and the Best Overall for its clarity in explaining his research in just one sheet of A4. Haris' Masters project focuses on sustainable engineering through innovating new green industrial processes. His work included developing a new system able to convert CO2, water and sunlight into vitamins, biomass and bioplastics with much greater efficiency than plants.
The 4th Year Project Poster Competition, which was established in 2001, challenges 4th year undergraduate students to create and present a poster. The entries are evaluated each year by a panel of 4 industry representatives – most or all of whom are also alumni – plus Professor Chris MacMinn, Oxford's Director of 4th Year Studies in Engineering. Posters are scored on aesthetics, clarity, technical quality, and impact/innovation. Haris's poster attained the highest average overall score.
There are awards in four different subject categories and a grand prize, with each gong carrying a cash sum. As overall winner, Haris will now have the opportunity to present their project at the Department of Engineering Science's Jenkin Lecture in the Autumn.
"I'm delighted to receive these awards, which have a significant impact on my work," said Haris
"It demonstrates the promise and potential for further study of this research; it facilitated discussion with industry leaders to streamline future goals; it gave me access to feedback from other academics which assisted the refining of my research aims and ideas; and it will make it easier to conduct market research.
"I hope that eventually I can develop this system into a major part of the world's sustainable production portfolio."
Congratulations Haris! You can see the winning poster below.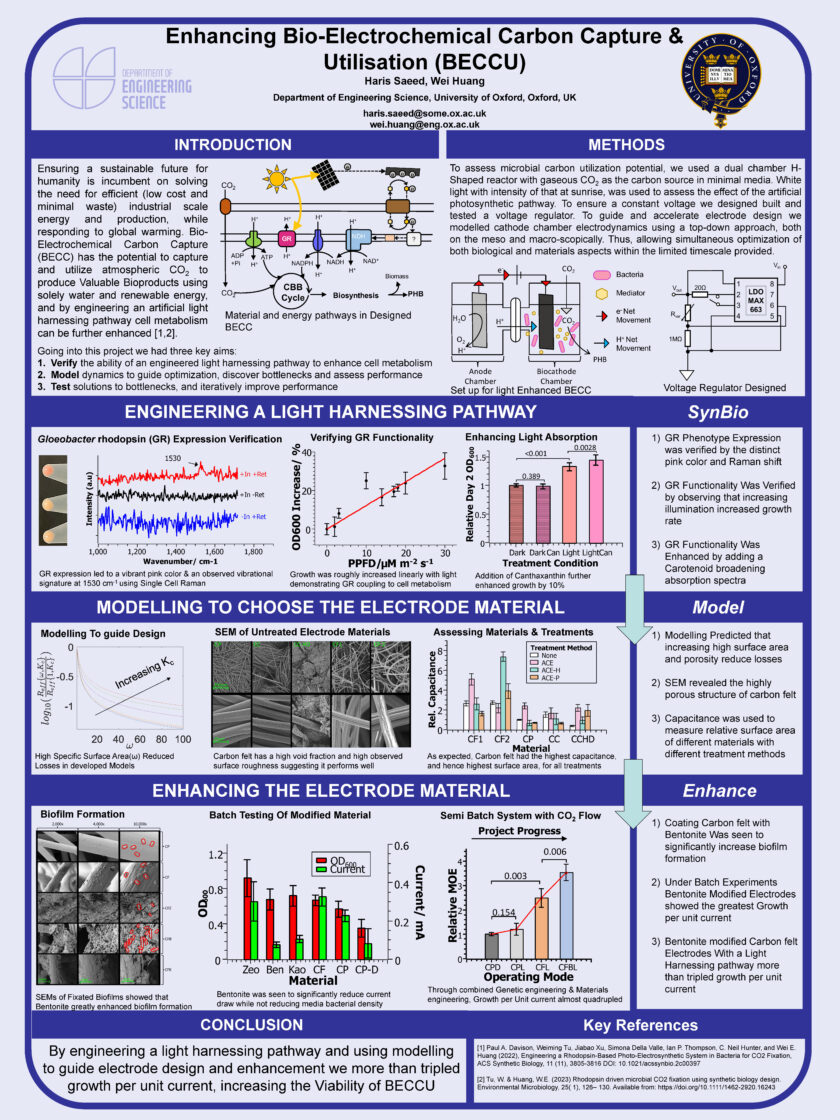 Haris Saeed's winning poster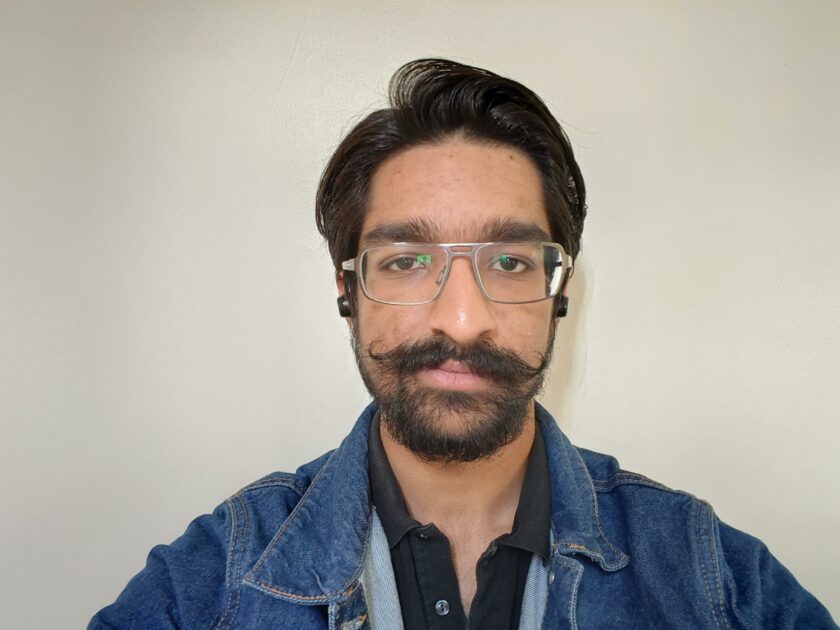 Haris Saeed (2019, MEng Engineering)