Our Principal Jan Royall joined leaders from around Oxford in the CEO Sleepout last Thursday, raising over £75,000 for Oxfordshire Homelessness Movement.
Each year, the CEO Sleepout invites senior figures from local charities and institutions as well as Oxford-based businesses to spend a night sleeping rough in order to raise awareness of the homeless crisis and support local charities helping to support rough sleepers. This year's participants (including University of Oxford Vice-Chancellor, Professor Irene Tracey; Richard Dick, the Executive Chairman of international power distribution company Lucy Group; and Alexandra Rae, CEO of Wise Investment) spent a soaking wet evening in University College Sports Ground on Abingdon Road.
The bad weather made for an uncomfortable night – but, as they returned to warmer and drier accommodation, no one involved was under any illusions that their experience bore only passing resemblance to the hardship endured by rough sleepers night after night. Homelessness remains a growing crisis in the UK: at least 271,000 people are homeless in England, including 123,000 children. It's so important that we support local organisations making a difference on the ground such Oxfordshire Homelessess Movement. This year's CEO Sleepout has already raised over £62,000 for the charity, with £4537.28 raised by our very own Jan.
As a matter of fact, there's still time to donate to her campaign – so please visit https://www.justgiving.com/fundraising/Jan-Royall to make a small contribution to helping the rough sleepers of our city.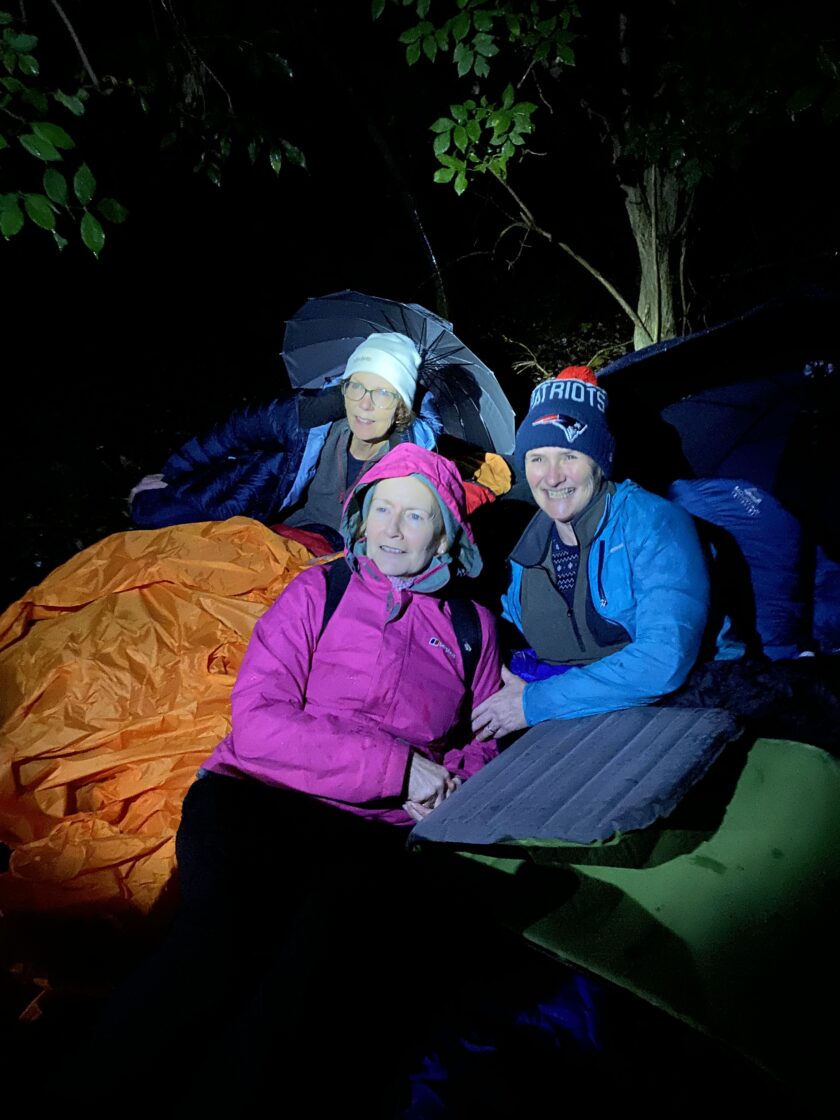 Jan Royall during the 2023 CEO Sleepout, with Dame Helen Ghosh (centre), Master of Balliol College; and Professor Irene Tracey, the Vice-Chancellor of Oxford University