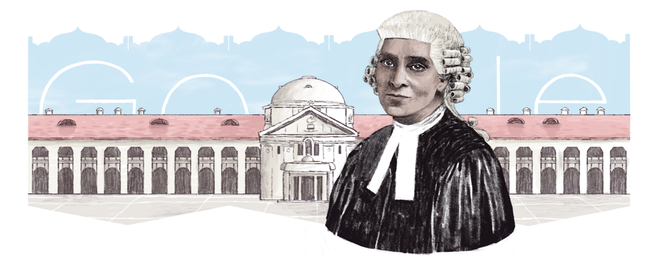 Google India has recognised the pioneering legacy of Somervillian Cornelia Sorabji, born 151 years ago today.
Sorabji came up to Somerville in 1889 after taking first-class honours from Bombay University, where she was the first woman permitted to study. She was also the first woman to study Law at Oxford, and went on to become the first woman to practise law at the bar in both India and in the UK.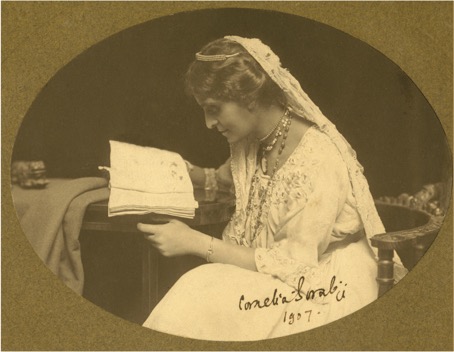 The Google Doodle was drawn by Jasjyot Singh Hans. It shows Sorabji outside the Allahabad High Court, to which she was admitted in 1923 when the ban on women lawyers was lifted.
Somerville has honoured Cornelia Sorabji with the foundation of a scholarship in Law, launched a year ago today.
"The Cornelia Sorabji Law Programme at Somerville College in the University of Oxford provides a pathway for talented young Indians to acquire exceptional legal training. I'm delighted that it is housed at the Oxford India Centre, which is apt tribute to the outstanding woman after whom the programme is named, Cornelia Sorabji. This fosters in Scholars a commitment to using their education to serve India and their communities." 
Soli J Sorabjee, former Attorney General for India
You can read a profile of the 2017 Cornelia Sorabji Scholar, Aradhana Cherupara Vadekkethil here. If you would be interested in supporting this opportunity for outstanding Indian students, please contact Somerville's Director of Development, Sara Kalim.
See the full list of international coverage here.