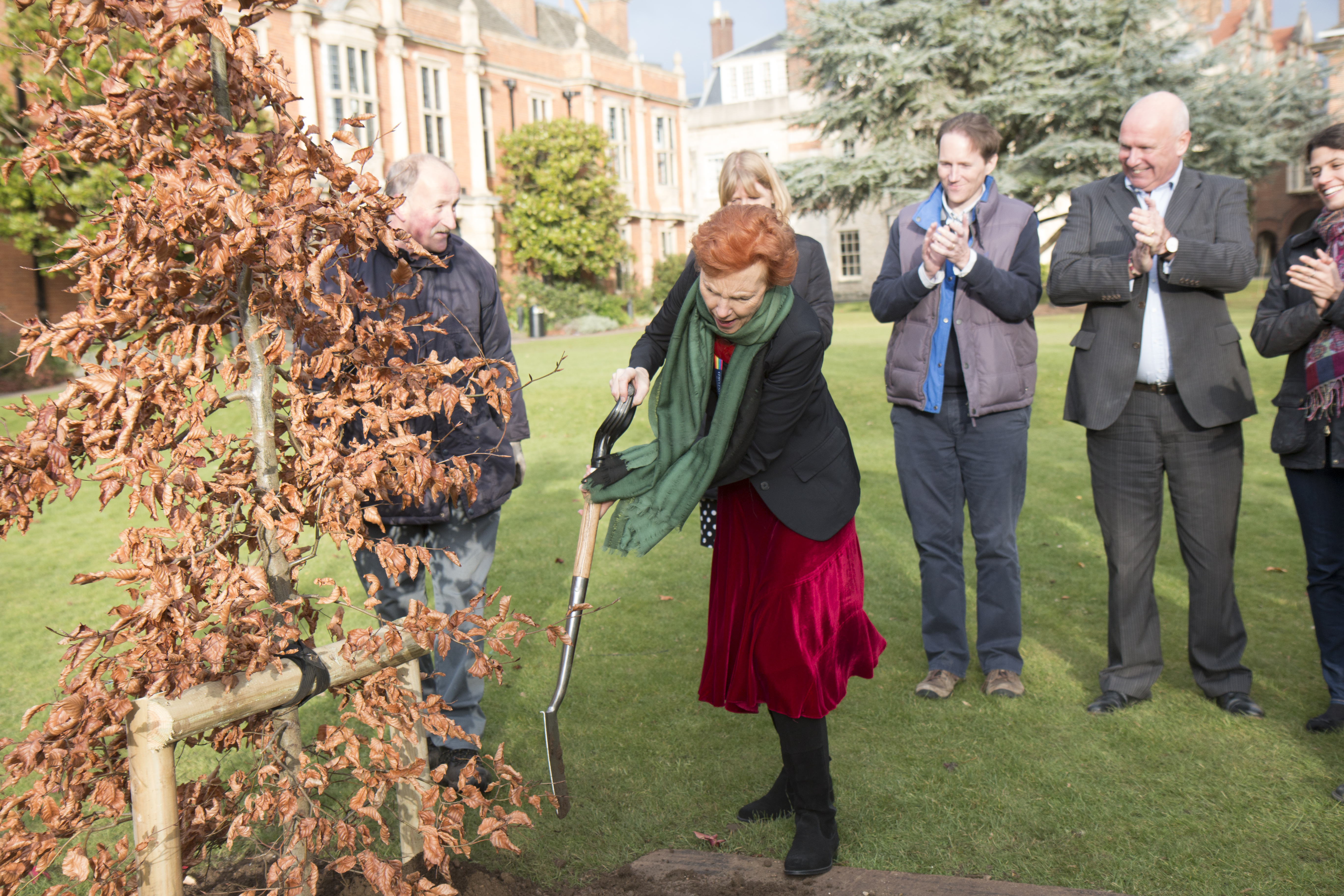 On Wednesday 29th November, Principal Jan Royall put the finishing touches to the planting of a copper beech tree in the grounds of the College.
Head Gardener Robert Washington, who comes from Forest Hill, has been at the College for thirty-four years, after starting his working life as… a forestry contractor! He and his colleague David Townsend positioned the copper beech tree ahead of this week's freezing weather.
Jan, a proud native of the Forest Dean, said that the College had decided to plant the tree in National Tree Week (25 November – 3 December 2017) to mark the 800th anniversary of the Charter of the Forest and as a celebration of the publication of The Long, Long Life of Trees by Professor Fiona Stafford, Fellow and Tutor in English at Somerville. The Long, Long Life of Trees draws on material from folklore, natural science, literature, cultural history, European art, ancient mythology and modern medicine to illuminate the place of trees in western civilisation. It has been described by the Sunday Times as 'A fascinating, impeccably written look at man's millena-long relationship with trees'.