Somerville College has this week confirmed its participation in a new University-wide scheme that will award both graduate and undergraduate scholarships to Ukrainian students displaced by the war.
None of us can go too long these days before our thoughts return to the plight facing the people of Ukraine, where Save The Children estimates that a child has become a refugee every second since the war began. 
Driven by this humanitarian catastrophe, the University and colleges have come together to create a new University-wide scheme that will support 20 undergraduate and 20 graduate students from Ukraine. Starting with graduate students, the scheme will see the university offer a fee waiver to eligible graduates. In turn, participating colleges will match this contribution by providing free accommodation and meals, membership of the Middle Common Room, and a stipend of £7,500 for any student they welcome.
This scheme will give Ukrainian students a chance to rebuild their lives now, which is invaluable.

Jan Royall, PRINCIPAL
Somerville College was eager to participate in this scheme, which supports and extends the important work already being done by individuals and groups within our community, as well as Somerville College itself with both Cara and the British Academy.
Somerville's Principal Jan Royall commented, "I am very proud to see our community rallying around this important new programme, building on our work as a College of Sanctuary."
While speaking to the BBC, she added that "in time, there will be more for us to do in order to lessen the impact of this terrible war – but this scheme will give Ukrainian students a chance to rebuild their lives now, which is invaluable."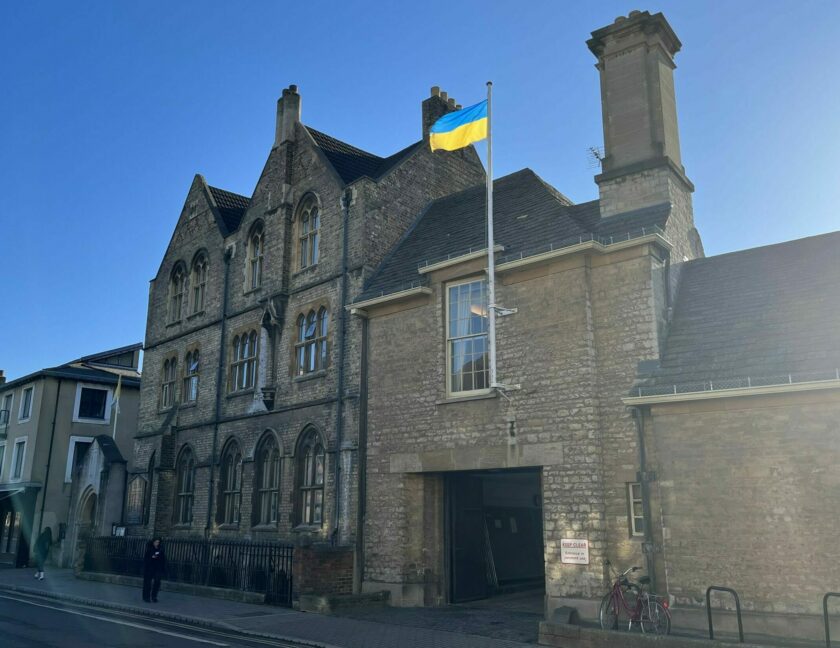 A Word of Thanks for Our American Friends
Almost half the funds required to cover the cost of welcoming a Ukrainian student to Somerville in October 2022 were provided through a spontaneous and deeply generous outpouring of support from the Somerville community in America. Our Principal, Jan Royall, and Lisa Gygax, Joint Secretary of the Somerville Association, recently visited the cities of New York, Boston and Washington DC. During their trip, Jan learned of the new scheme and felt that the seriousness of the crisis warranted sharing the news. She was confident the historic generosity of Somervillians for those finding themselves at the blunt end of history would lead to immediate support – and she was not wrong. We wish to thank our American friends for their extraordinary kindness on this occasion.