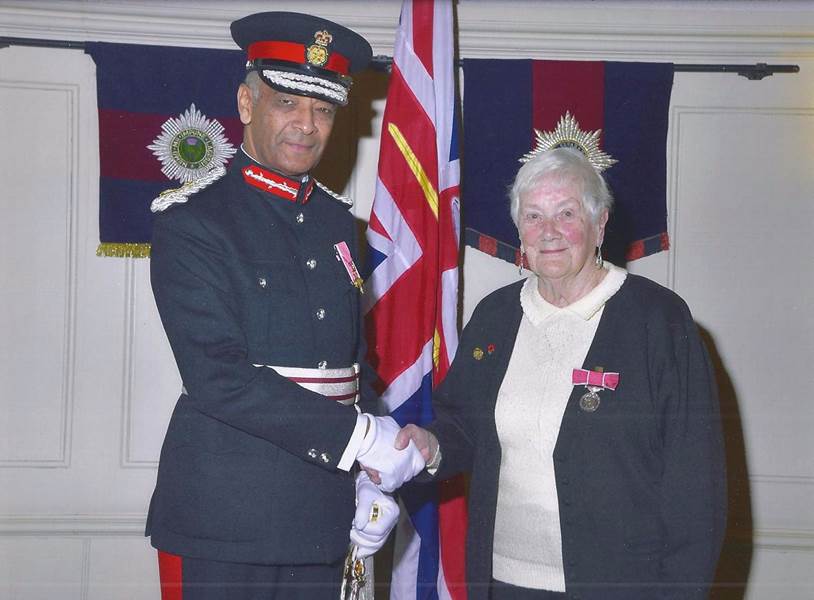 Somerville alumna Barbara Forrai (née Lockwood) has been awarded the British Empire Medal for services to charity in the UK and Russia.
Barbara, who read Mathematics at Somerville, went on to teach Mathematics, both in the UK and abroad. She was especially proud of her last teaching post, as Head of Mathematics at a girls' school, where she succeeded in doubling the number of those taking Mathematics in the Sixth Form and set up a large computer centre in 1980 (probably the first of its kind in a girls' school).
In retirement, a passion for Russian language and culture led Barbara to take a degree in Russian at the University of Westminster. She also continued her longstanding work for charity, both with the British Heart Foundation in Croydon (where she was instrumental in raising approximately £1 million) and for Helping Hands. It was this latter project which eventually took Barbara to Chita in Eastern Siberia, where she supported children and their families living in extremely harsh conditions. She now continues to raise funds for Helping Hands by delivering lectures about her expeditions across the Russian Arctic.