Our director of chapel music Will Dawes has been made an associate of the Royal Academy of Music, an honour awarded to former students who have made a significant contribution to the music profession.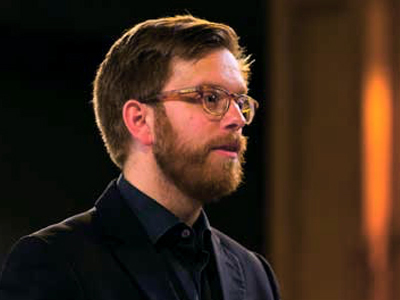 The honour was announced on Monday after being ratified by the academy's governing body in February. Dawes studied choral conducting and singing at the academy, where he was taught by Patrick Russill, a leading performer and scholar of English church music.
"It's a wonderful honour. It's great to be recognized by the place where you studied," Dawes says.
"I'd particularly like to thank Paddy Russill, who was a total inspiration and a wonderful teacher – full of musicality and humanity."
Dawes will be leading the college choir on a tour of India in December.