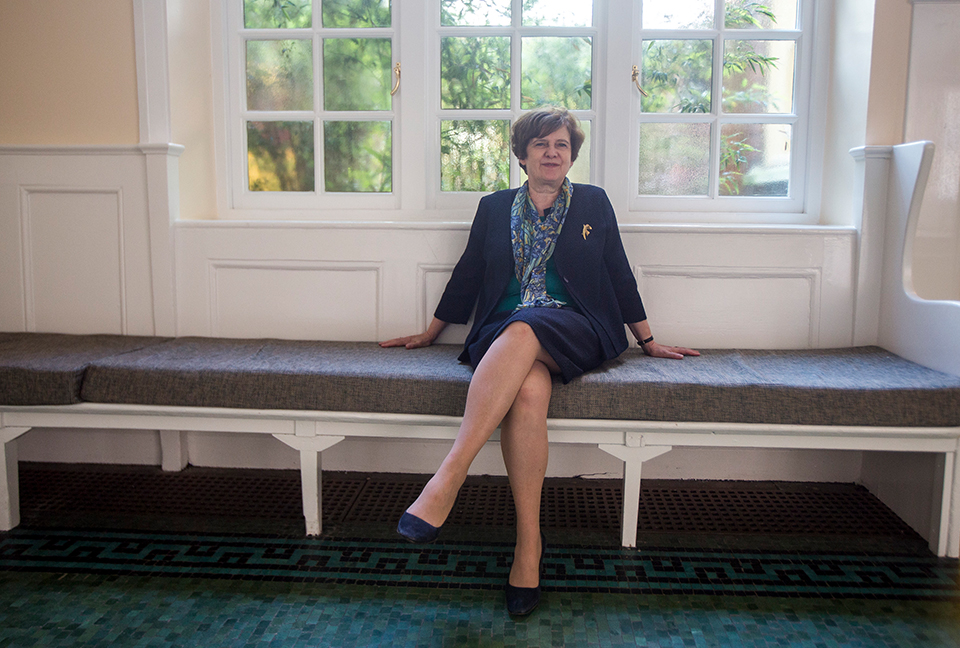 After seven very successful years as Principal of Somerville College, Dr Alice Prochaska will be stepping  down from the role in September 2017.
In September 2010 Alice Prochaska took up the position as Principal of Somerville College, the same college where she received both her BA and DPhil in Modern History.  She started her career as a museum curator and subsequently as an archivist at the Public Record Office (now the National Archives). From 1984 to 1992 she was the administrator and deputy to the director of the University of London's Institute of Historical Research.  From 1992 to 2001 she served as Director of Special Collections at the British Library.   Among other subjects, she has worked on the history of reform movements and trade unions in Britain, and on heritage collections and their links to national identity, a subject on which she hopes to produce more work after leaving Somerville.
Among her professional roles during the 1990s,  Dr Prochaska was a convener of a research seminar on Contemporary British History, served as a Vice President of the Royal Historical Society, a governor of London Guildhall University and Chair of the National Council on Archives. In 1989 to 1990 she was a member of the special government committee that designed the first UK National Curriculum in History. In August 2001  she took up the position of University Librarian at Yale University in Connecticut, where she remained until August 2010, heading one of the great research libraries of the world.
While at Somerville, Dr Prochaska has overseen a near doubling of the College's endowment, including the establishment of two major new initiatives, the Oxford India Centre for Sustainable Development and the Margaret Thatcher Scholarship Trust.  The number of graduate students at the college has doubled during her tenure. She has also overseen plans for considerable building expansion at Somerville aimed  at accommodating every undergraduate and all first-year graduate students on the College site. Dr Prochaska is also well known for her open informal approach and  concern for the welfare of students and staff.