Under a new scheme guided by Somerville Principal Jan Royall, five Oxford Colleges will welcome children, families and teachers from their twinned primary school to become part of the college's community, benefitting from extracurricular activities and academic support.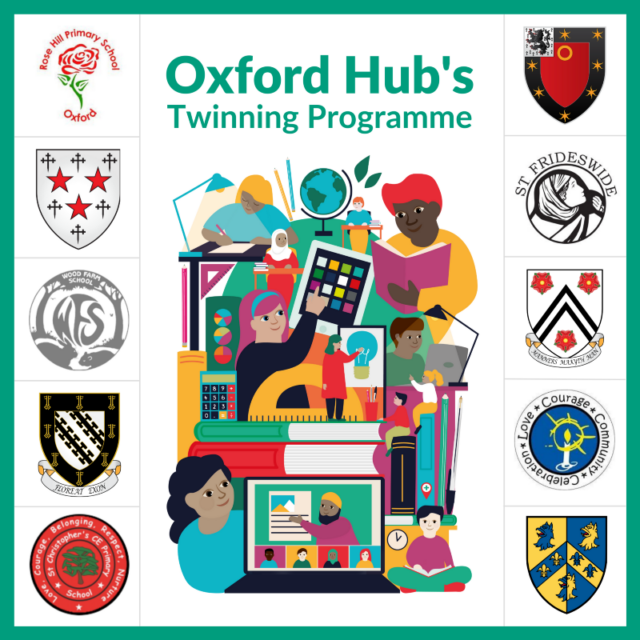 Twinning will provide primary schools with access to college facilities and activities led by university students, like singing in the college chapel, workshops with academic tutors and lunches in the dining hall.
Colleges will also provide primary pupils with one-to-one academic support through Schools Plus, Oxford Hub's free tutoring programme. Set up in 2009 to tackle educational inequality in Oxford, Schools Plus matches local children with volunteer tutors, often Oxford University students, to help them achieve their academic potential. The Twinning Programme builds on Schools Plus's successes in supporting University students to share academic excellence across the city. 
The scheme will match St John's, New, Somerville, Trinity and Exeter Colleges with Rose Hill, Woodfarm, St Frideswide, St Christopher's and John Henry Newman Primary Schools respectively.
Speaking of the initiative, Jan Royall, Principal of Somerville College and Chair of Oxford University's Conference of Colleges, commented: 'This pilot has the potential to create real and lasting relationships between colleges and local schools, raising aspirations, bringing the University and local community closer together and reducing educational inequality in our city. I am delighted that Somerville, which has always championed equality alongside academic excellence, will have the opportunity to build on its existing relationship with St Frideswide Primary.'
All five primary schools were excited about the opportunities this programme will bring. David Lewin, the Head teacher of Wood Farm Primary School, said: 'We're delighted to be part of the new twinning project with Oxford University, and our staff are very excited about the possibilities it offers. We are passionate about our pupils having a strong sense of connection with the city they are growing up in, and all its history and treasures, and this project fits so well with our school values: Ambition, Beauty, and Connection. We're looking forward to building a lasting and creative partnership with New College.'
Oxford Hub is a local charity, working to build a more equal, resilient and connected Oxford. It runs volunteering programmes and collaborative projects that support people to thrive, participate in their community, and bring about systemic change.