We inaugurated our new public display space in the Library loggia this week with an exhibition of paintings by Oxford-based artist Luke King-Salter based on Demeter, a Robert Bridges play debuted here in 1904 to celebrate the opening of the Library.
Students and staff at Somerville will be able to visit the new space to enjoy the paintings, along with drawings of the original costumes from our archives. The exhbition is the first of a series of shows planned over the coming months.
Demeter was commissioned by then-Librarian (later Principal) Margery Fry, and was first performed at Somerville as a student production for the Library's official opening in 1904. The three act masque draws on the Homeric Hymn to Demeter to retell the story of Perspehone. It was one of the first performances of its kind among the women's colleges and helped to stake a claim to theatre for women at Oxford, and, from 1905, Somerville's women began to contribute to Oxford University Dramatic Society greek play productions. Bridges would go on to become Britain's poet laureate in 1913, a role he held until his death in 1930.
Luke King-Salter is a local artist with a background in literary studies. His series of abstract paintings pay tribute to the play by reflecting on its themes of mortality, transience and the relationship between humanity and nature.
The paintings will be on display until Sunday the 7th of May. The space will also be open to alumni and members of the public from 10am – 12pm and 2pm – 4pm, Monday to Friday. When arriving at the Library, simply ring the Library bell for admission. For further information about the exhibition, please visit the artist's website: www.jlks-art.com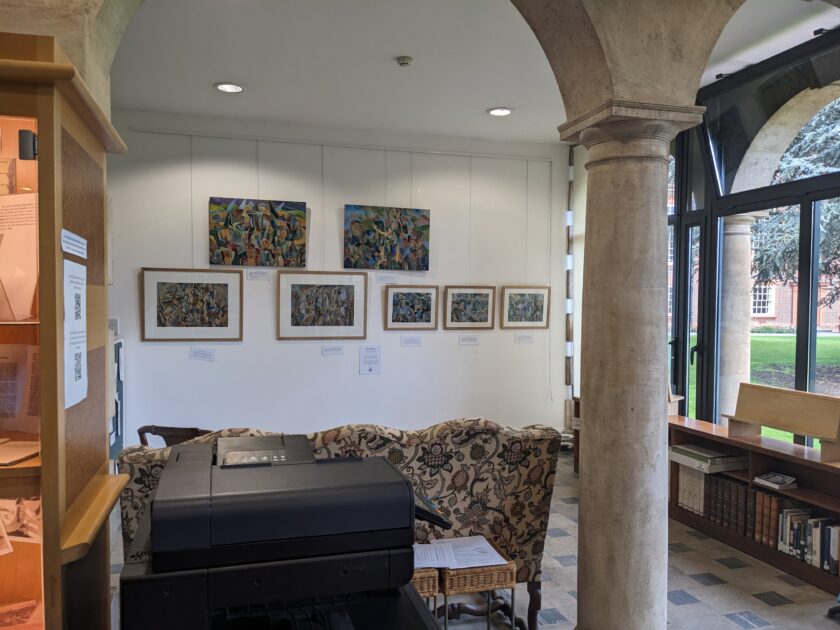 The Library Loggia has been renovated as an exhibition space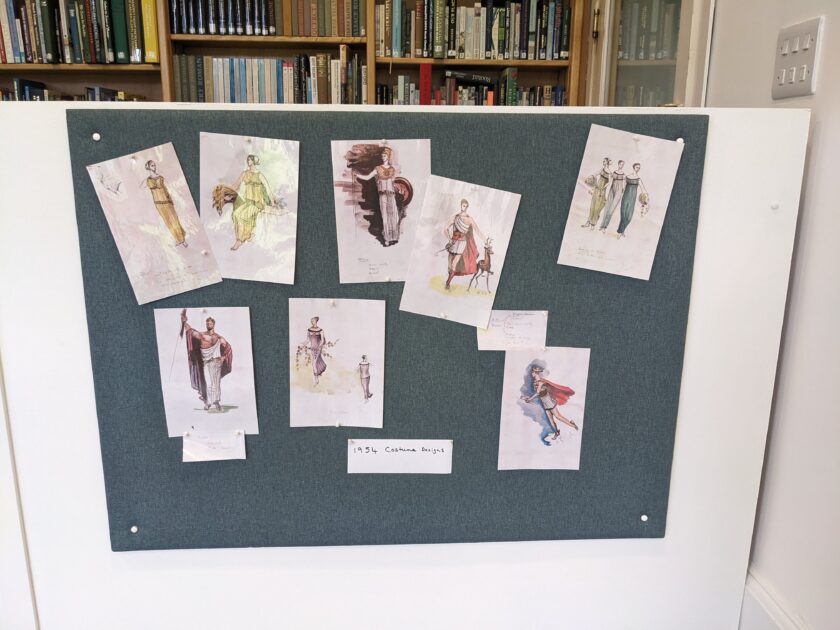 Copies of drawings of the costumes used in the 1904 performance, from the Somerville archive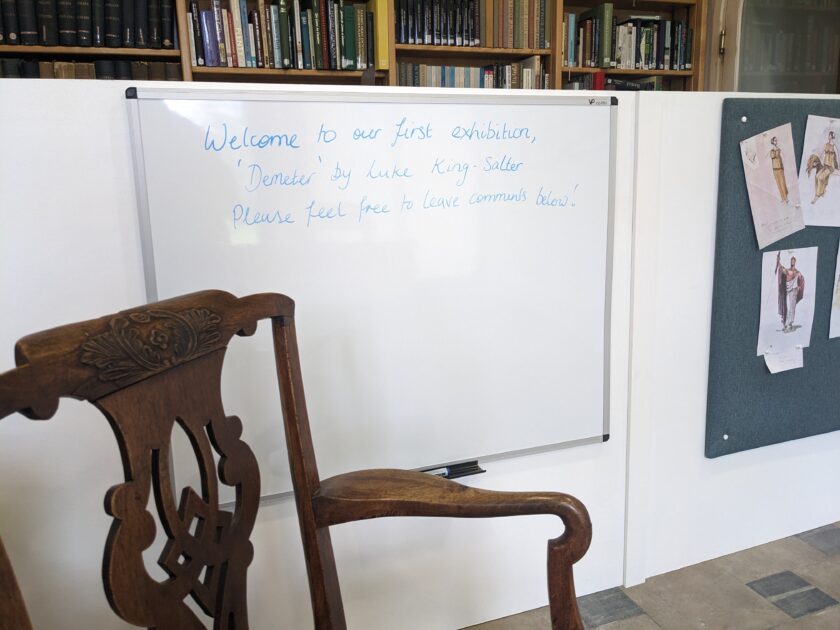 Visitors are invited to leave comments and suggestions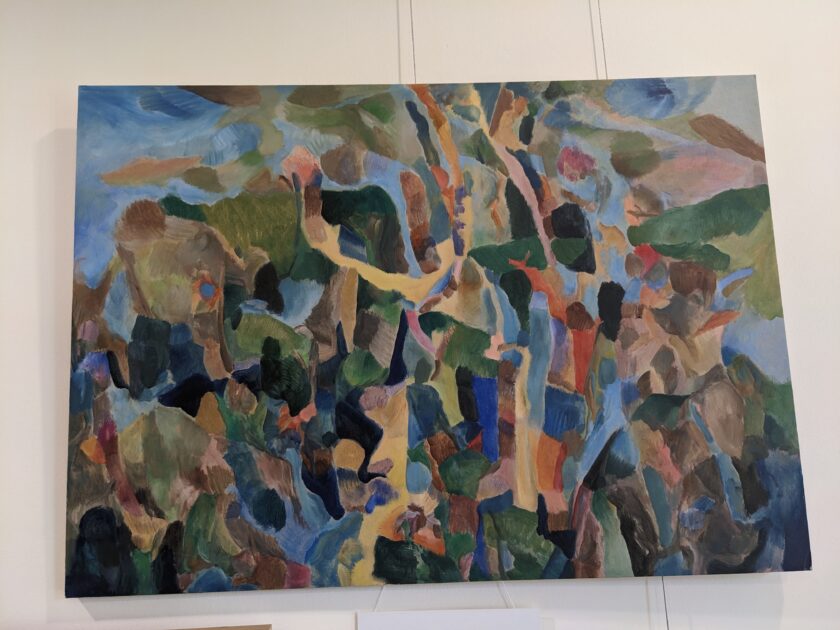 A painting by Oxford-based artist Luke King-Salter inspired by Robert Bridge's 1904 Play 'Demeter' in a 2023 exhibition in Somerville's Library