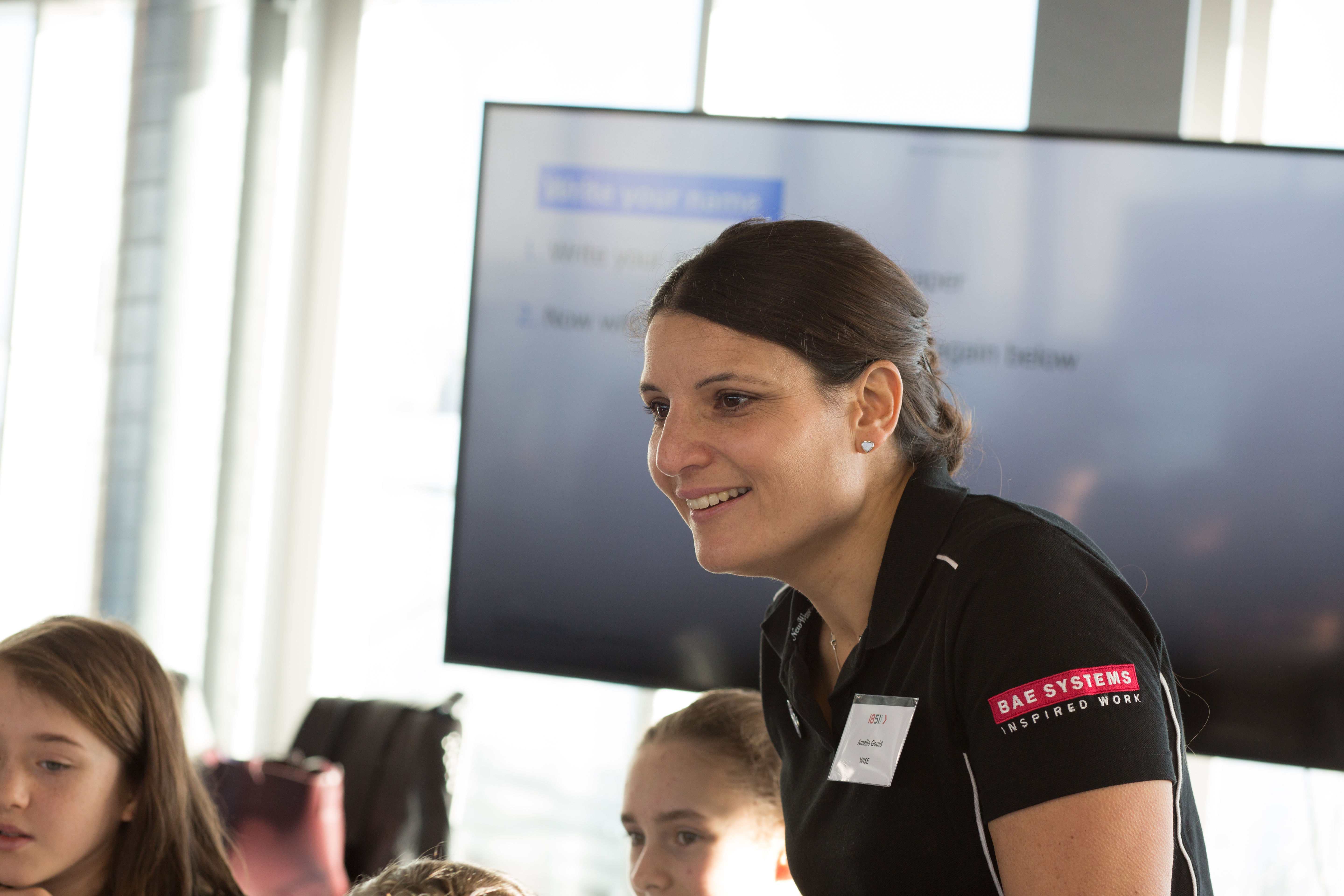 Somervillian wins 2017 Woman in Industry Award
Somerville alumna Amelia Gould is the winner of this year's Woman in Industry Award from WISE, which campaigns for gender balance in science, technology and engineering. Amelia read Engineering and Computing Science at Somerville and went on after graduation to join the Royal Navy then work in IT Consultancy. She is now Head of Engineering at BAE Systems Naval Ships Combat Systems where she leads the engineering function looking after 700 engineers who design, integrate and support naval combat systems.
Amelia describes her time at Somerville as challenging (academically) and rewarding in many ways. 'I had a great time at Somerville and loved the vibe of the College from the moment I got there. It was inspiring to be in a place which nurtured so many strong and successful women, and I believe that gave me confidence to pursue a career in a male-dominated field. People at Somerville never seem to be afraid to stand up for what they believe in and to support others – from taking part in student politics to charity events. I still maintain that same ethos.' As Amelia moved between companies and roles through her career she realised that many girls were avoiding engineering because of some old-fashioned stereotypes and she has spent the last few years trying to change views on engineering and encourage more girls to consider a career in STEM.
'Engineering is a fantastic career for young women with amazing opportunities,' Amelia says. 'I've sailed all over the world and worked on some of the most advanced defence systems.  I truly believe my work is helping to make this country safe, and that inspires me. I'd say to anyone thinking of a career in an area like engineering, just go for it. If you're passionate about it, I can promise you'll have the best job in the world and you will really be able to make a difference.'
Now, Amelia is starting the national campaign #RecruitOneMore, urging every female engineer in the UK to encourage at least one other woman to pursue a career in science, technology or engineering. Pledging WISE's support for Amelia's campaign, chief executive Helen Wollaston describes Amelia as 'a fantastic role model for anyone'.