A huge congratulations to Somerville alumna and honorary fellow Dame Elan Closs Stephens, who has been chosen as the new Acting Chair of the BBC Board in the wake of Richard Sharp's resignation in April.
Her new role is the culmination of a distinguished career in broadcasting, culture and academia, including as the BBC Trust's Member for Wales from 2010-2017 and the BBC Board member for Wales from 2017.
"It's a huge honour to be appointed by the Secretary of State as Acting Chair and I am grateful to my fellow board members for putting their trust in me," she said.
"As a board, we will champion the licence fee payer across all of the UK; ensure the BBC is a vital partner for the UK creative industries; maintain trust and drive change to make the BBC fit for a fast changing media landscape.
"There is much work to be done."
Amongst her many and varied roles, she has also served for two terms as Chair of S4C, the Welsh language broadcaster, from 1998-2006, and currently holds additional posts as Pro Chancellor of Aberystwyth University and as Electoral Commissioner for Wales. In 2001 she was awarded a CBE and in 2019 a DBE in recognition of her public service. In 2022, our Governing Body elected her to an Honorary Fellowship.
Dame Elan grew up in a working class, bilingual community in North Wales. After attending her local state school, in 1966 she came to Somerville to study English. "When I first read Testament of Youth, I'd never been to Oxford. I'd never been anywhere very much. And I thought, "Well, I'll go to Somerville," said Dame Elan previously.
Last year, she returned to the College and gave a fascinating interview with undergraduate and then-JCR Women's Officer Rosie Seymour (2020, English) to mark International Women's Day (https://www.some.ox.ac.uk/news/the-long-read-a-conversation-between-generations-for-international-womens-day/), reflecting on feminist literature, half a century of progress towards a gender equal society, and her hopes for the future.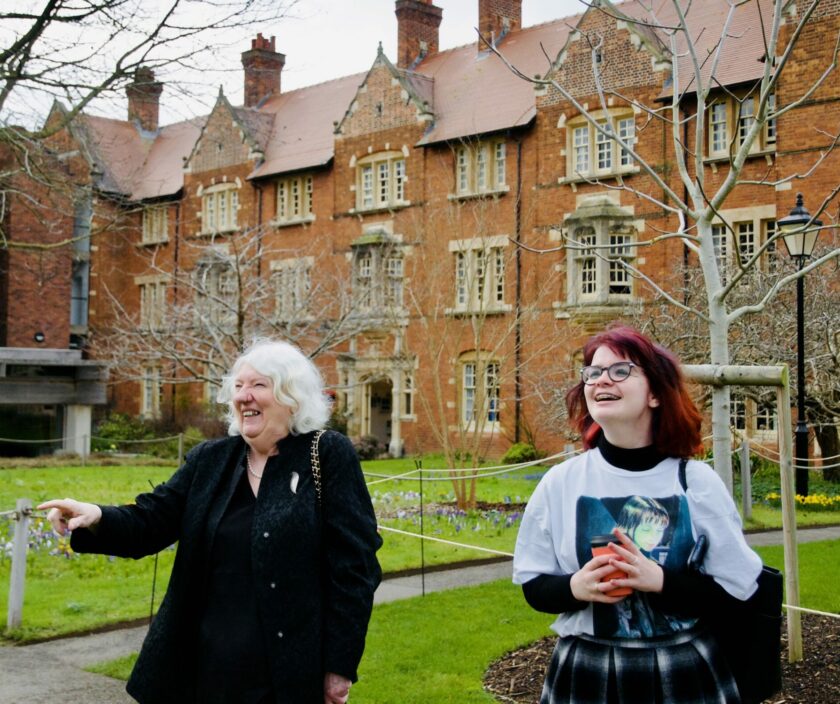 Dame Professor Elan Closs Stephens and Rosie Seymour