Our wonderful Holly Cobb (2021, French and Linguistics) has won the Increasing Access Award at the Oxford SU Student Awards.
The results were announced at a gala awards ceremony last night at Freud Café Bar in Jericho.
Holly was nominated for the award by her peers in recognition of her amazing work to raise visibility of young carers at Oxford and to increase awareness of their needs. It included writing an article for the Somerville website and the Oxford University website. She also helped to organise and run a Young Carers day at Somerville which brought together young carers from across the university to meet their younger peers to discuss going to Oxford or university more broadly as a young carer. It was one of the first inter-college events to support young carers in Oxford University history.
Oxford SU's Student Awards are presented each year to celebrate the work of Oxford's students and recognise the impact they have had on their peers and the student experience here. Each candidate is nominated by students, with the winners chosen by the Oxford SU's six elected Sabbatical Officers.
Congratulations Holly – your prize is so well deserved!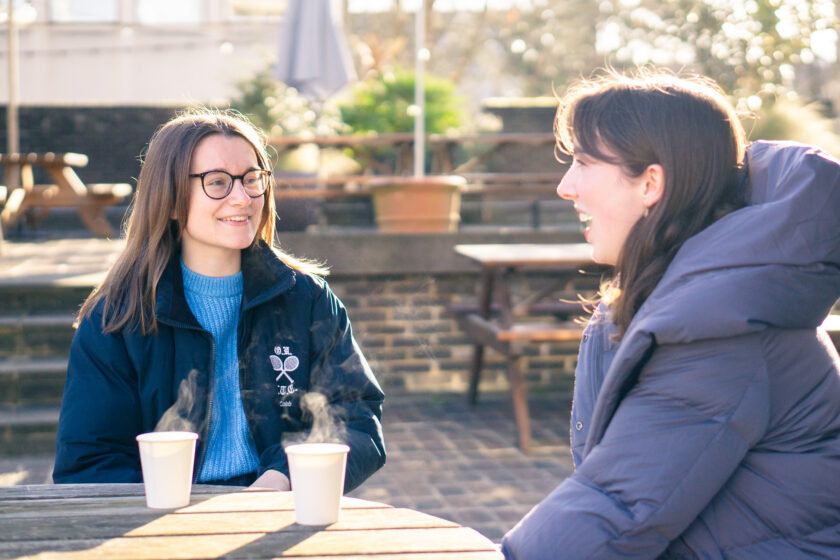 Holly Cobb (left) with Somerville Access and Inreach Support Officer, Órla Lavery