Our gardener Anna takes us behind the scenes of the latest addition to Somerville's gardens: our new drought resistant border of succulents.
Phew what a scorcher – wasn't June a bit hot? Speaking of which: have you seen our new 'hot tolerant' succulent border in front of the SCR?
The new arid bed was designed and planted by our Head Gardener Alastair with specimens specifically chosen to cope with the extremes of summer weather we are now facing in UK gardens, including here at Somerville. As well as adding a striking new dimension to the quad, the bed serves as a visual reminder of how the effects of global heating are closer to home than some may think.
Alastair's interest in drought tolerant plants started in his youth and grew during his time in Australia, where water is always at a premium. Having formulated a wish list of plants for the perfect drought tolerant display and begun collecting them as soon as he settled back in the UK, Alastair was more than ready to put his plans into action on arriving at Somerville last year.
First, we had to identify the ideal location. The SCR border was perfect both in terms of aspect and soil conditions for Alastair's plans. With the help of some gravel (two tons (!) to be exact), the stage was set for the latest addition to our garden.
With the site finalised, the plant fun began. Each specimen in the border is chosen specifically to give the best possible aesthetics for the minimum possible hydration. Most are either 'temperate' plants of Mediterranean (in terms of latitude – not limited to the geographical area). They are native to areas ranging from the Himalayas to the Canary Islands, via detours to Northern Africa, the deserts of Mexico and the southern United States, and others.
Succulents are the main type of plant used in the bed. The amazing thing about them is that they are so good at extracting and processing water that they end up being incredibly slow growing, and therefore they are long-lasting plants that provide a beautiful display with almost no watering. This also means, however, that they don't enjoy being rained on with frequency – so come the winter they will be briefly potted and returned to storage, ready to re-emerge in the drier months.
Gallery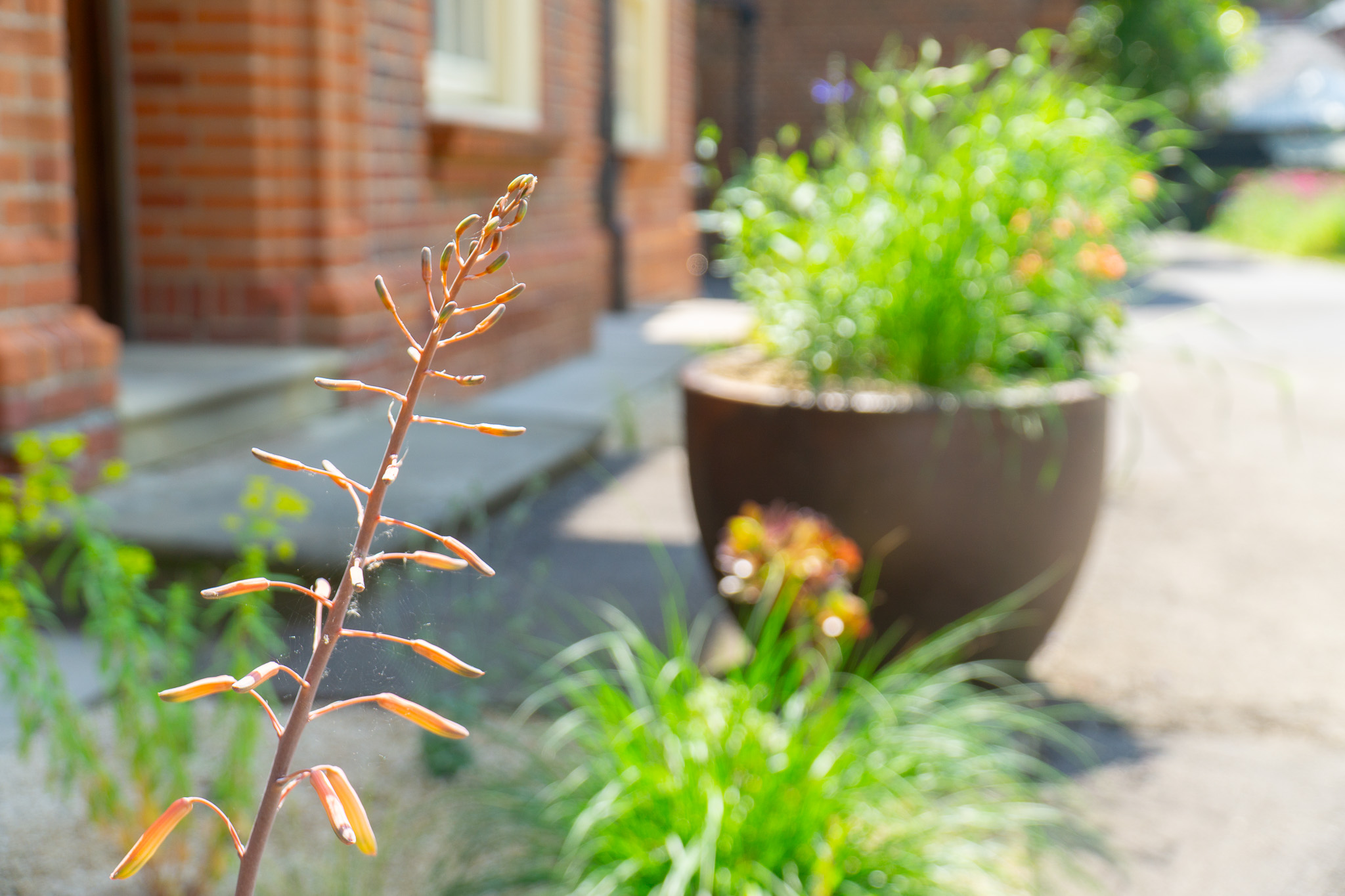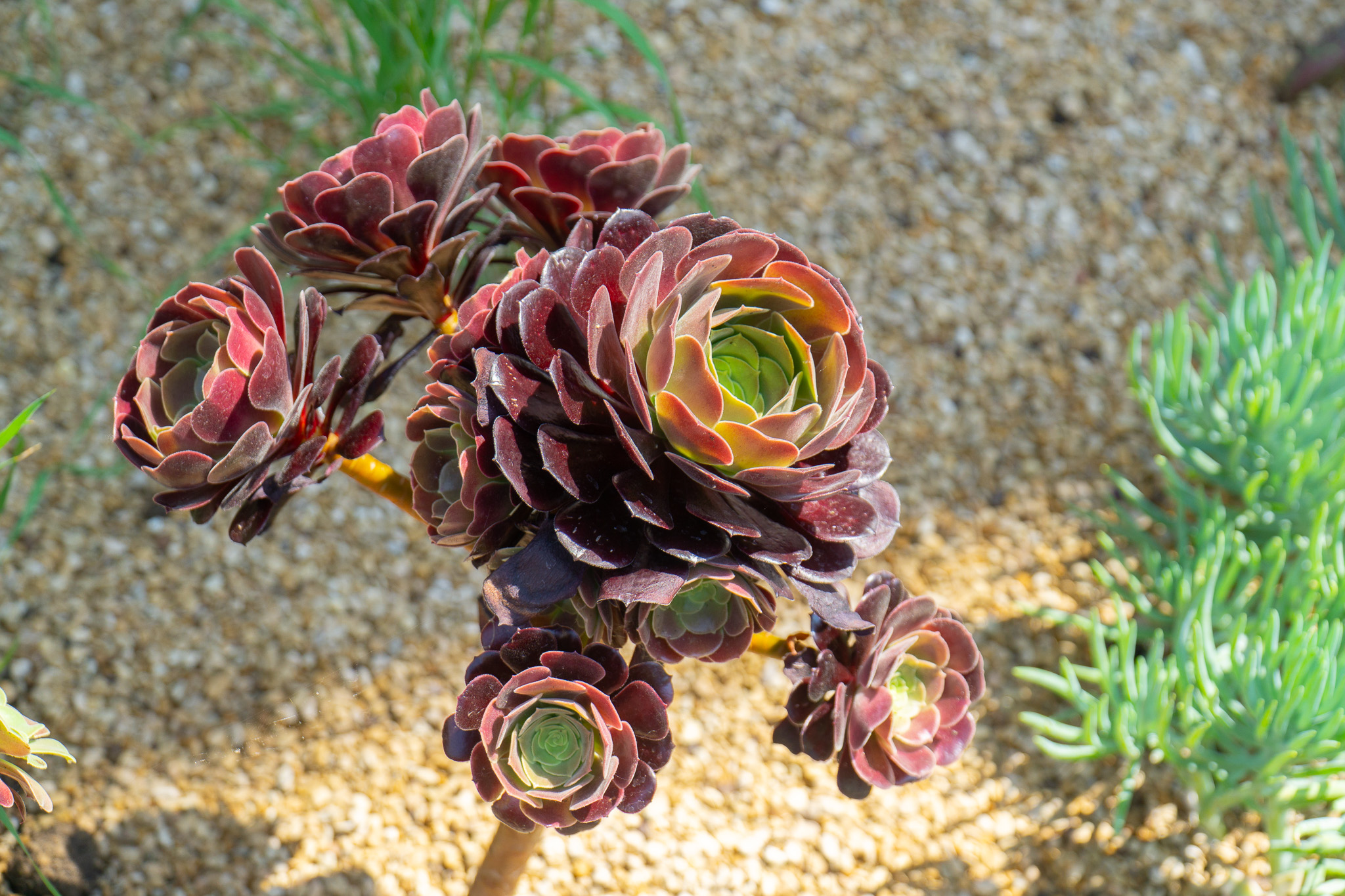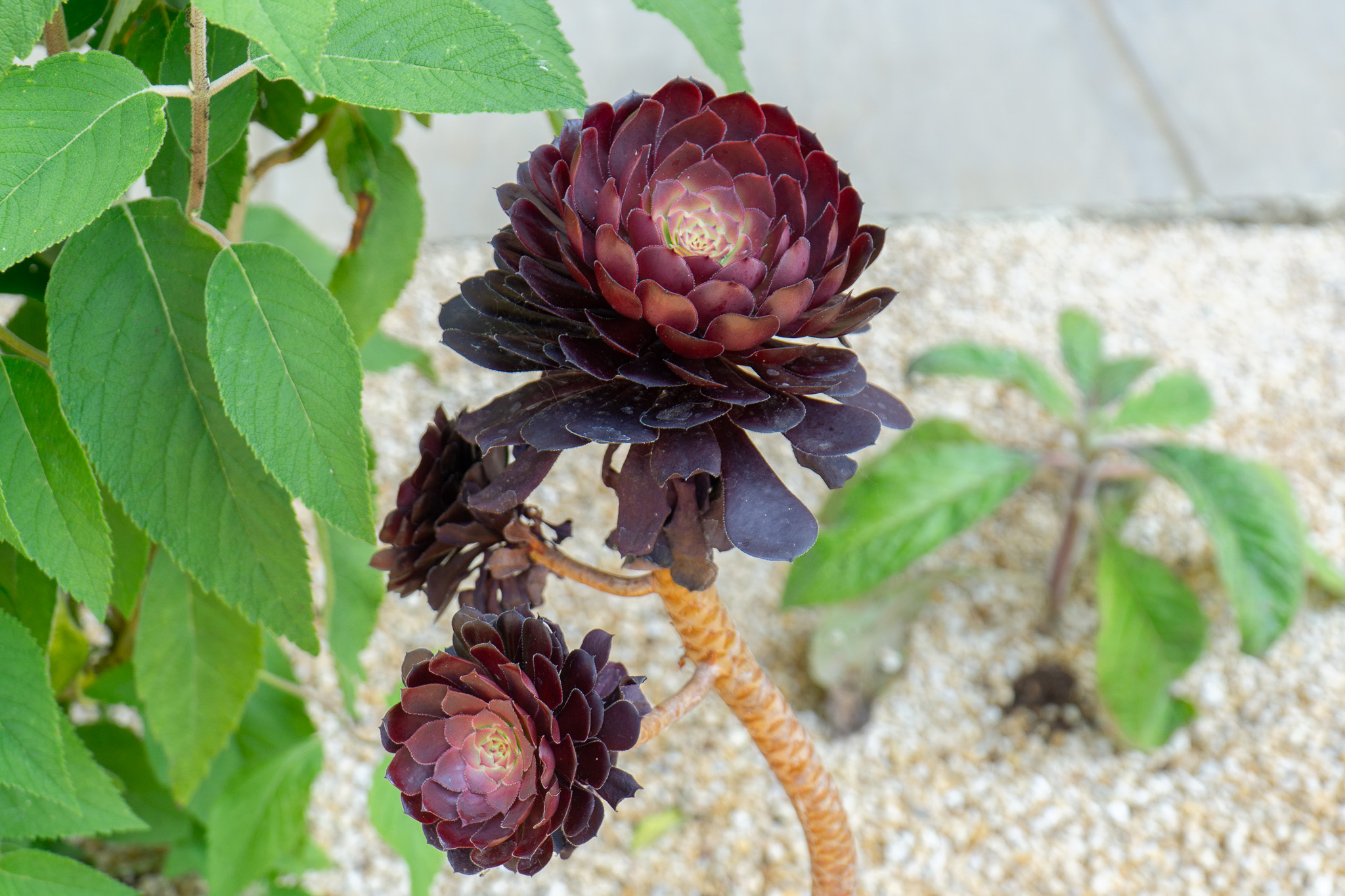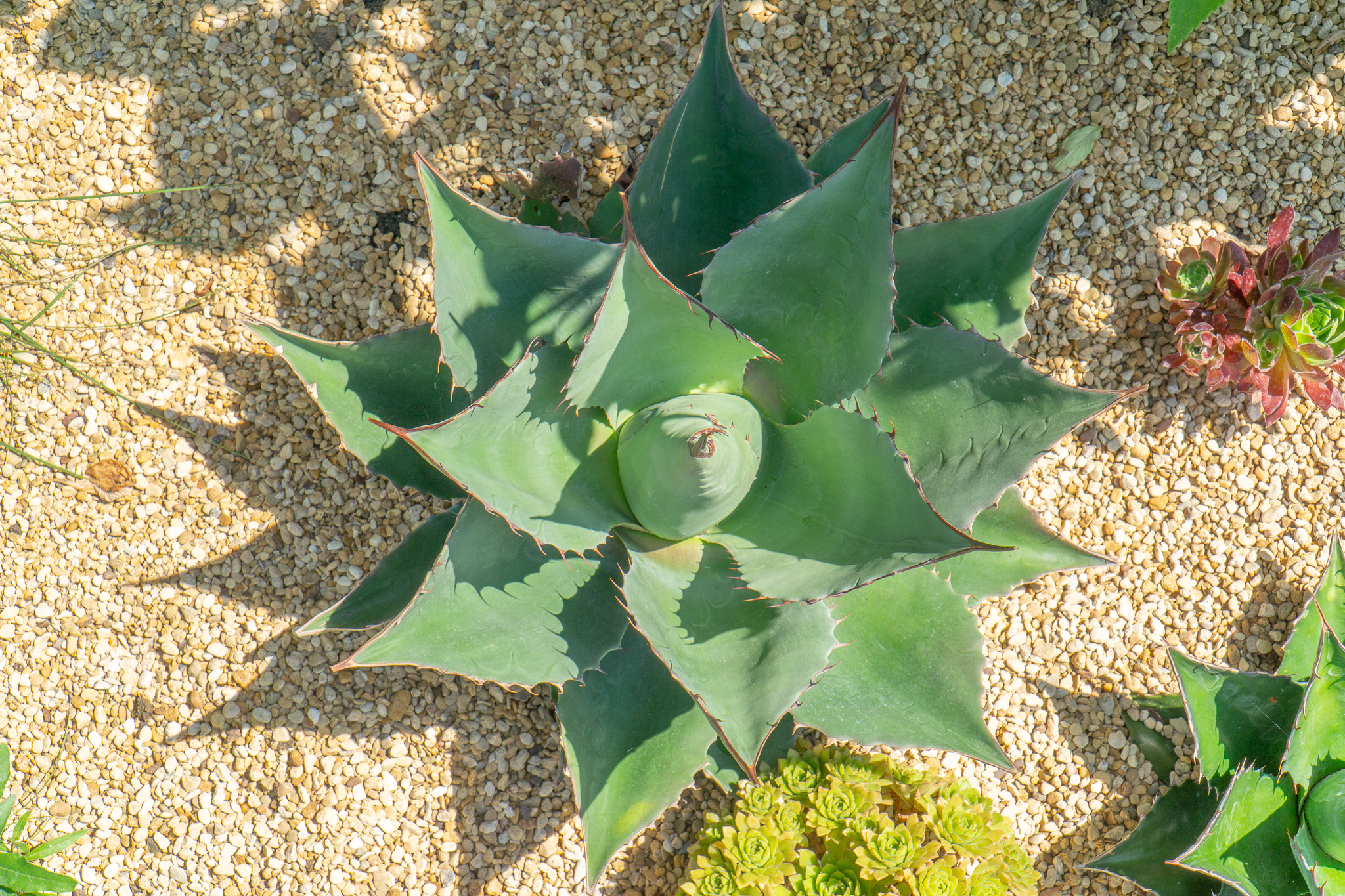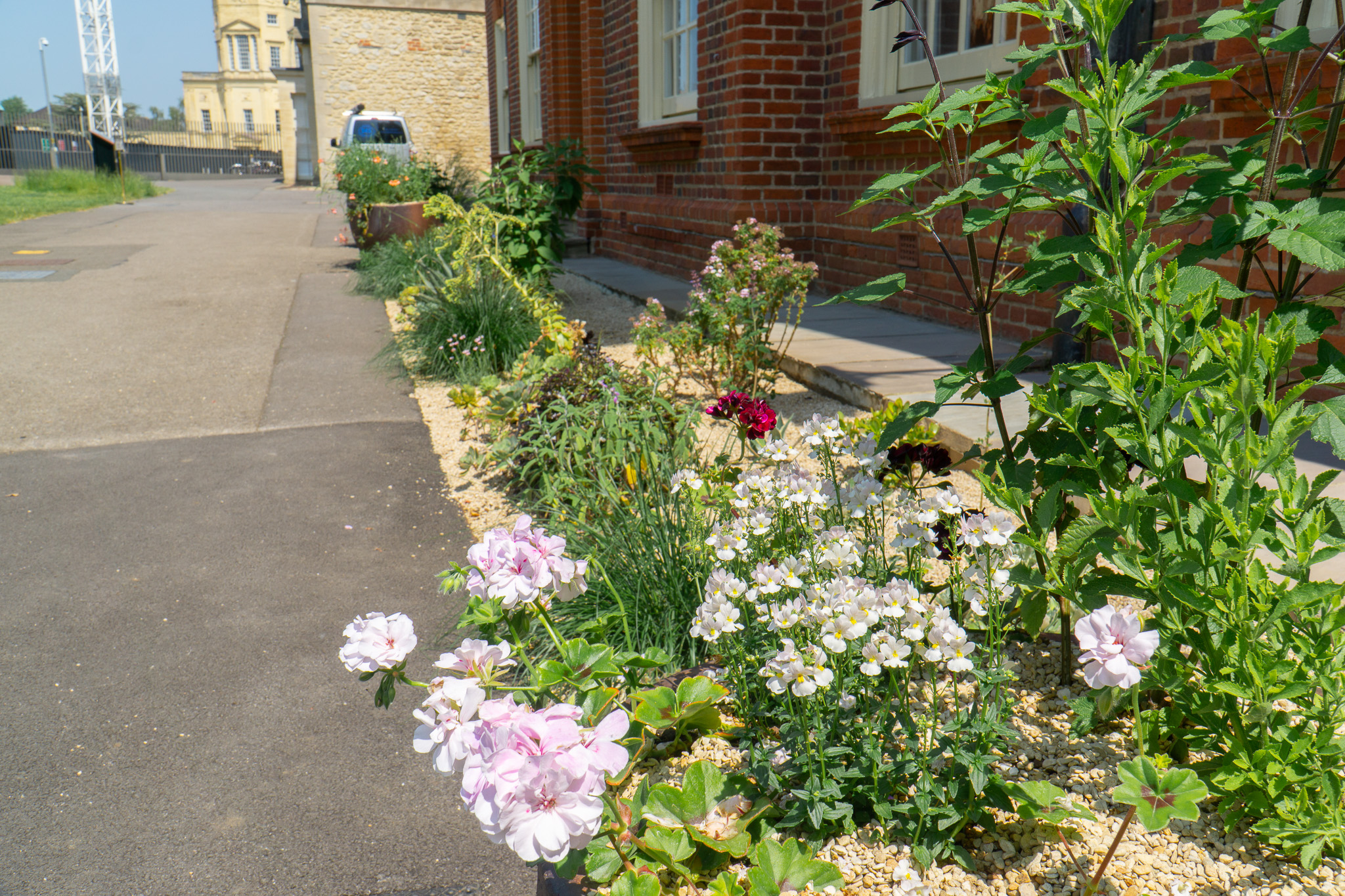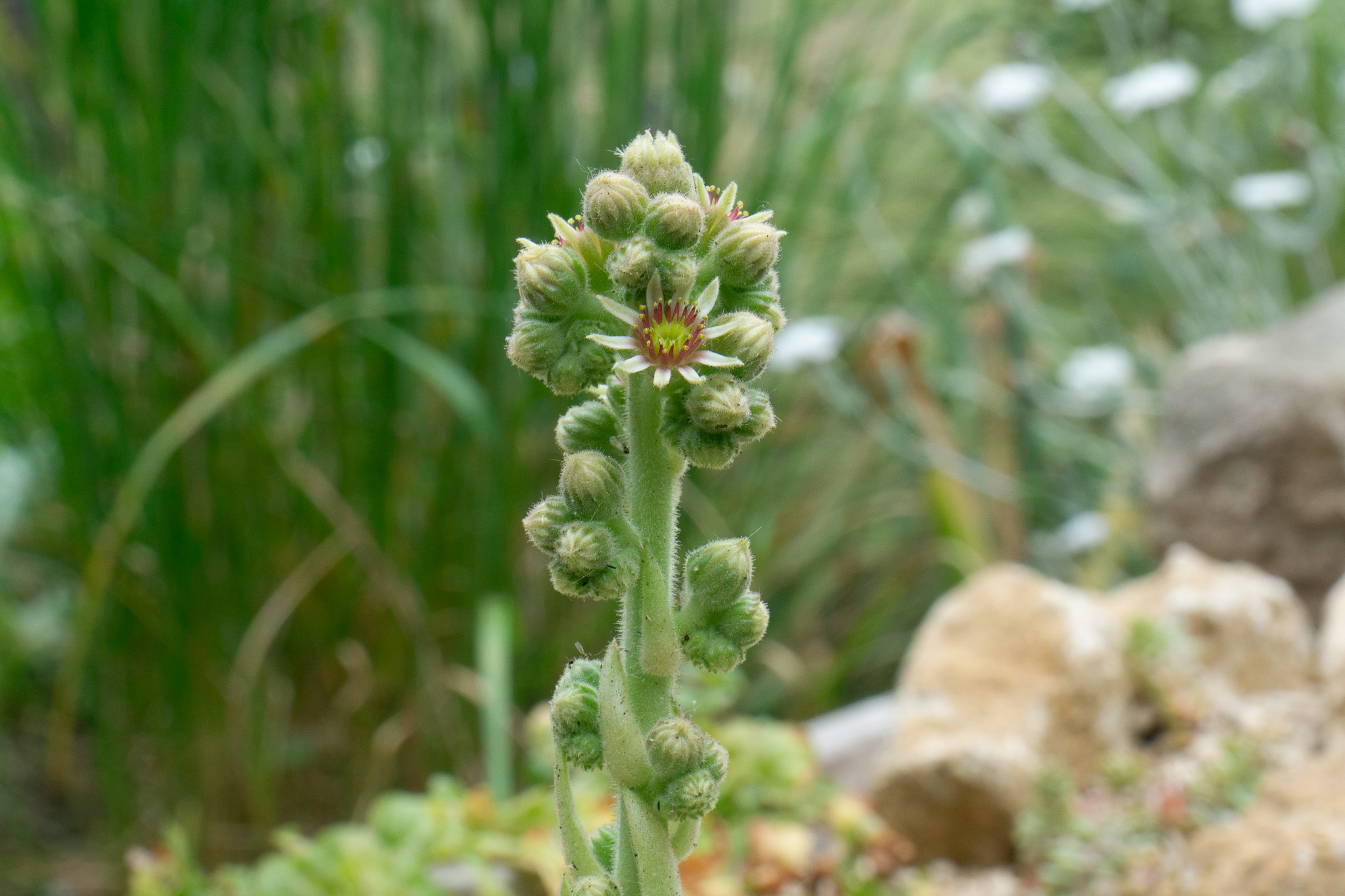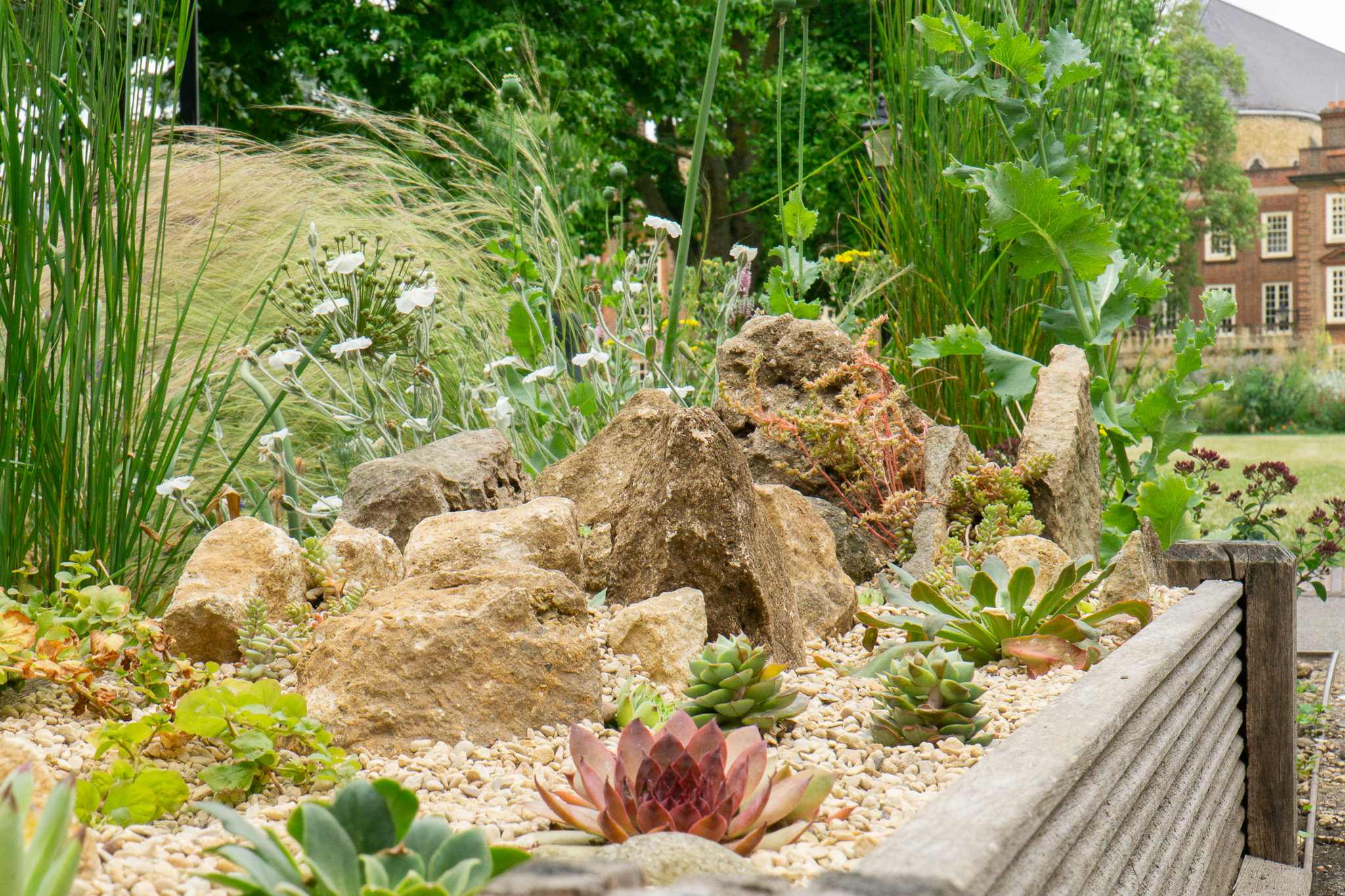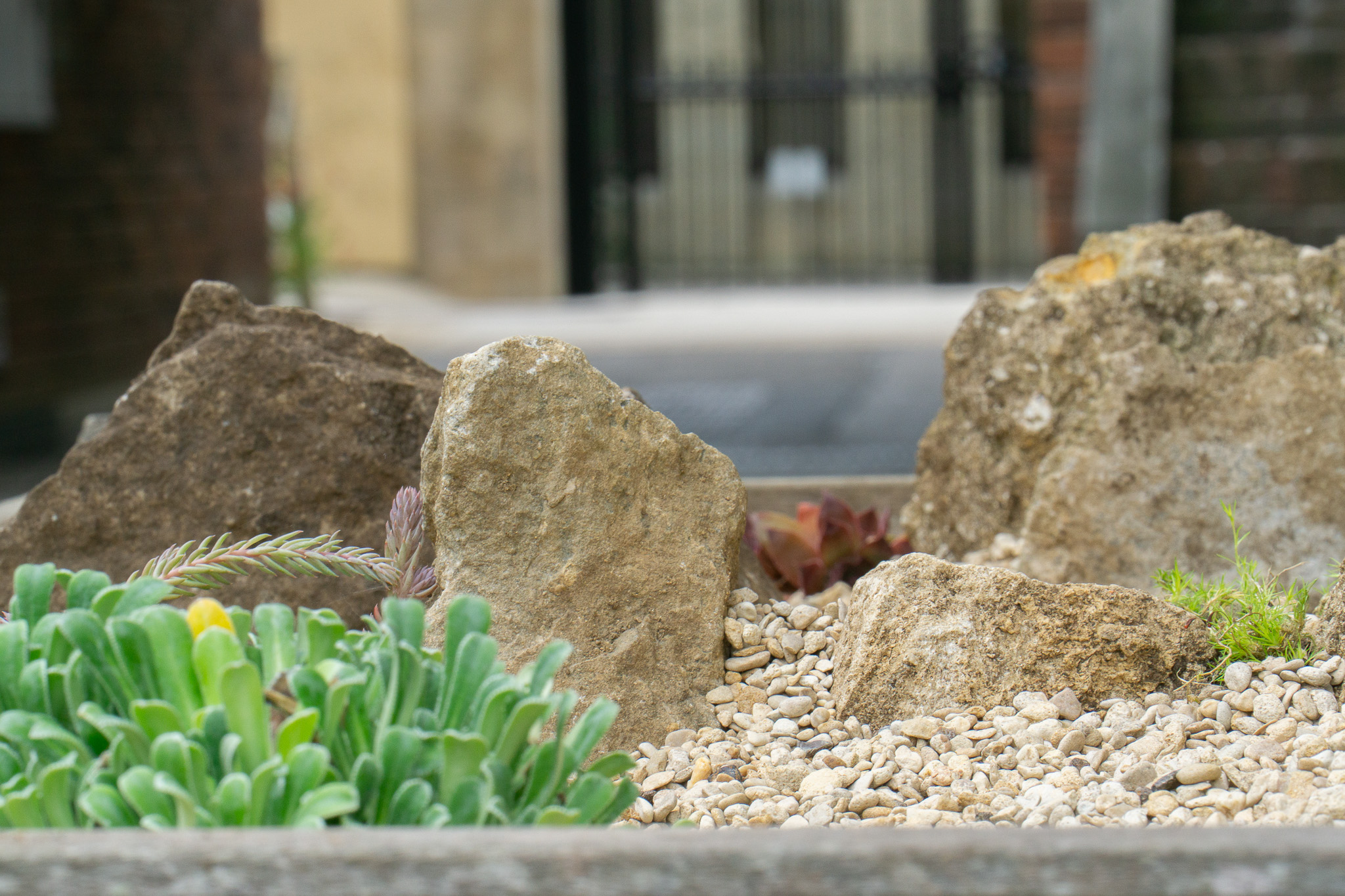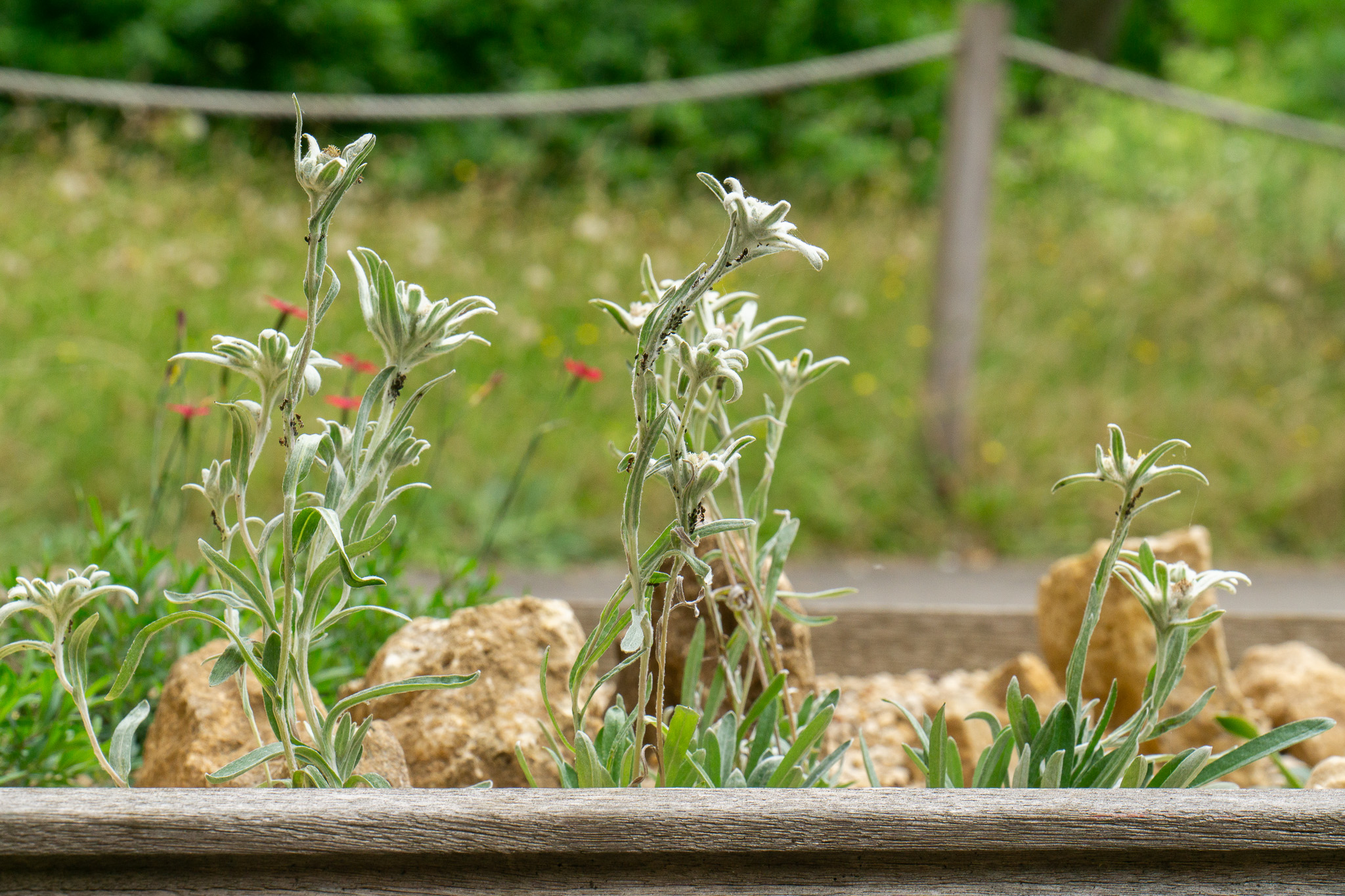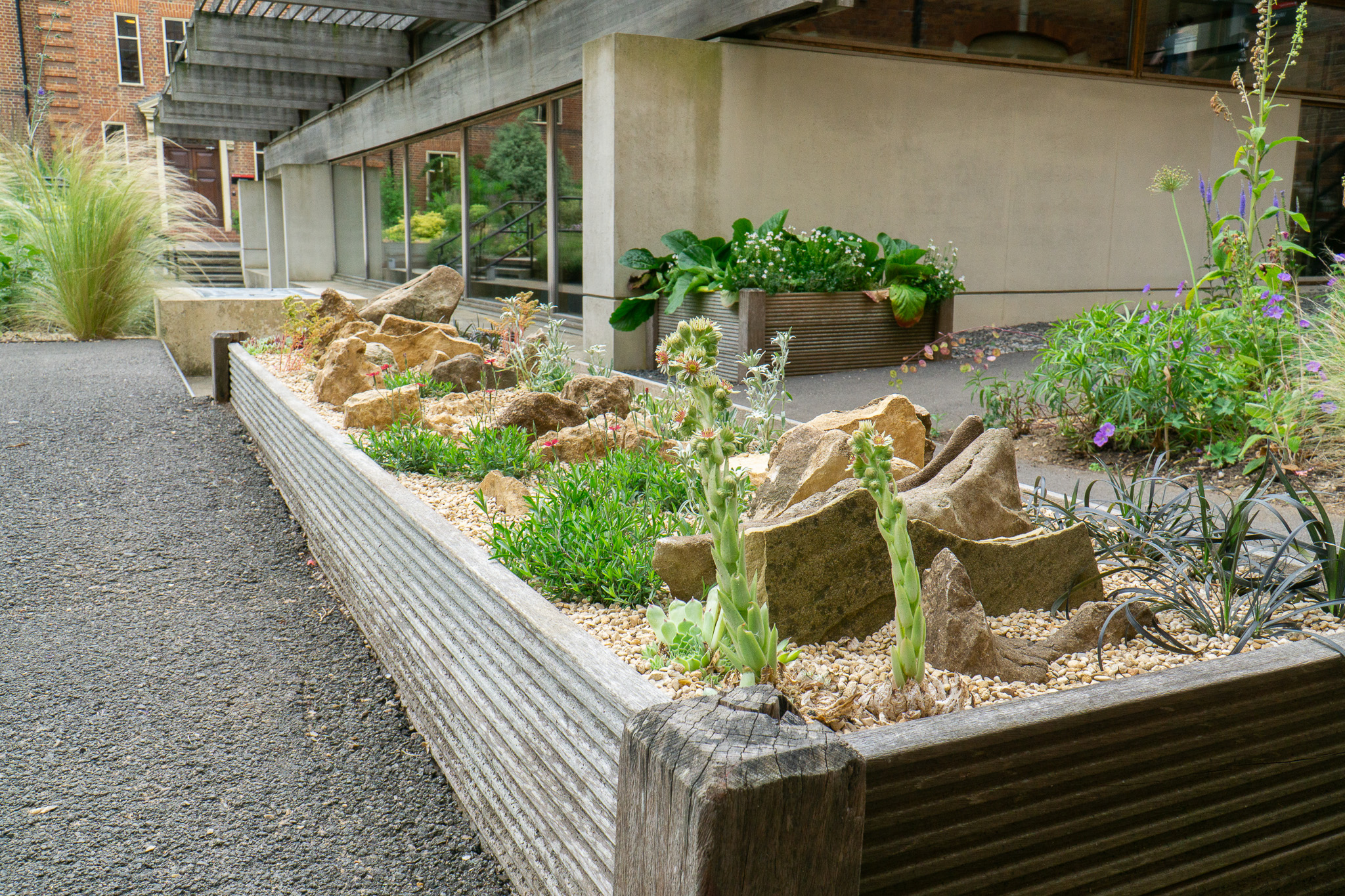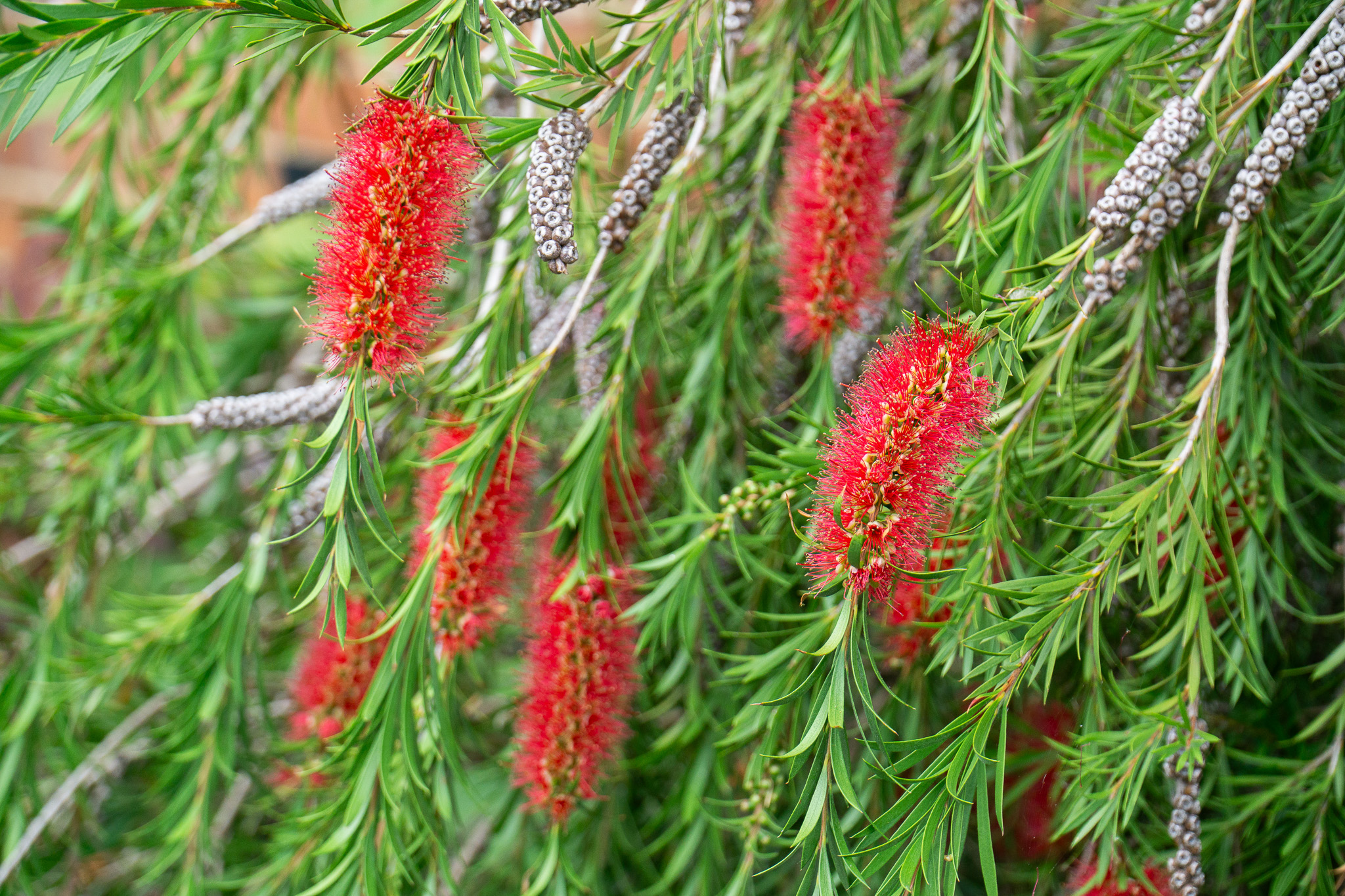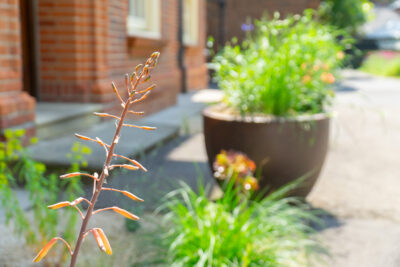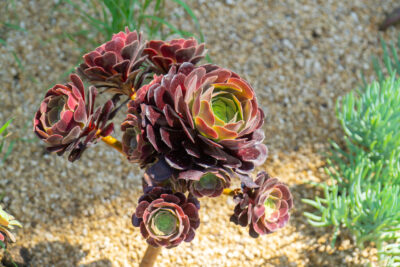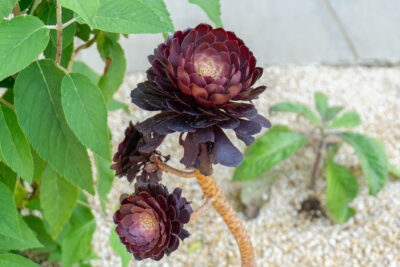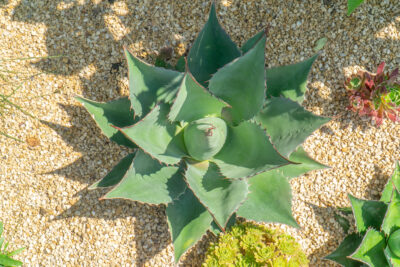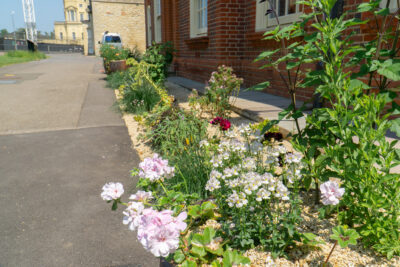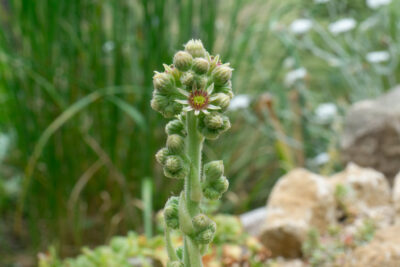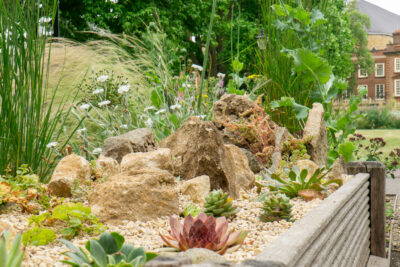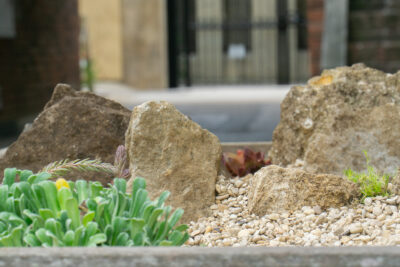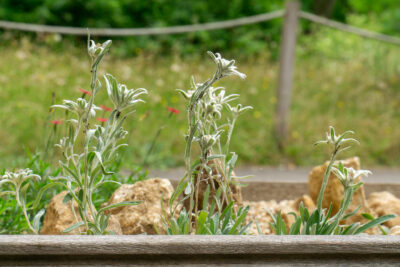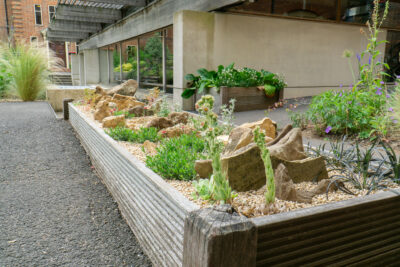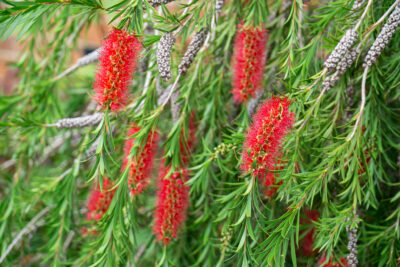 Gallery Contents:
(1) An Aloe flower
(2) Aeonium in the SCR arid bed
(3) Another aeonium
(4) Agave plant in the new arid bed
(5) Background – the arid bed. Foreground: Pot full of Pelagoniums, Nemesia and Salvia (not part of the dry planting scheme)
(6) Sempervivum flowers beginning to blossom
(7) Alpine bed with Sempervivium and Lewisia
(8) Alpine bed with Saxifrage
(9) Edelweiss
Our new alpine bed, with Sempervivums and Dianthus
Callistemon by Park (not part of dry planting scheme – we just thought they looked wonderful)