Congratulations to the winners of this year's Pat Harris Spirit of Somerville Awards, Zheyi (David) Cao (2021, DPhil Clinical Medicine) and Katie Walker (2020, MPhys Physics).
The Spirit of Somerville award was created in 2018 by Aaron Maniam (1998, PPE) and a group of his friends in tribute to Pat Harris, a Somerville porter legendary for the kindness, care and support for students (and occasional participation in football matches) she brought to her role during her many years in the Lodge.
Every year, the JCR and MCR put forward a nomination for a student who, just like Pat, exemplifies the spirit of Somerville: generosity, kindness, and a deep regard for the welfare of others. It is one of the only prizes in the collegiate University awarded not on the basis of academic achievements or extracurricular projects, but on the contribution that students make to their community.
Zheyi was nominated by MCR President Esra'A Sha'Ban (2021, MSc Clinical & Therapeutic Neuroscience), for his 'outstanding dedication and commitment to the welfare and betterment of our college community'. Zheyi has been a fantastic treasurer for the MCR over the last year, whose leadership skills and hard work have made an indispensable contribution to the common room. He has gone beyond the call of duty too, organising and leading workshops and social gatherings that foster an inclusive sense of belonging in the postgraduate student body.
Katie Walker was nominated for the second year in a row, this time by JCR President Mei Whattam (2020, Classical Archaeology and Ancient History). Katie has shown exceptional dedication to the JCR, serving in three successive JCR committees. As both Domestic Officer and IT Officer in this year's committee, she managed the mammoth task of the 2023/24 room ballot. Anyone could be forgiven for moments of stress, but Katie enormous kindness, patience and organisational skill in ensuring that everyone's needs were respected and catered to appropriately.
Her service to her peers was exemplified by the way she stepped up to take on the additional role of IT Officer. Balancing two roles with the demands of a Physics is no mean feat, but she negotiated it brilliantly, fostering a sense of community by re-vamping the JCR's social media presence and working hard to popularise General Meetings and improve the JCR's democratic functioning. Despite how busy she is, Katie still always has time for a kind and friendly word with anyone who needs it. "In every one of her interactions, she truly exhibits the Spirit of Somerville," wrote Mei in her nomination.
Congratulations Zheyi and Katie – and thank you for everything you have done for Somerville.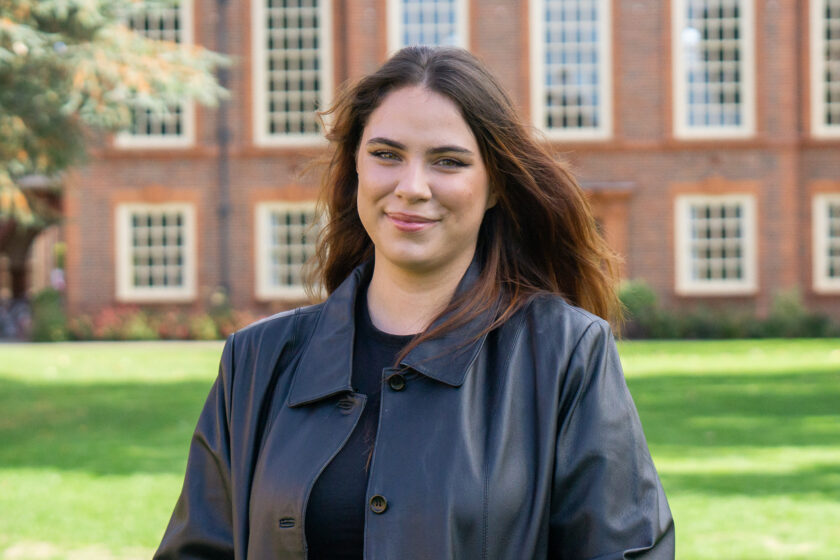 Katie Walker (2020, MPhys Physics)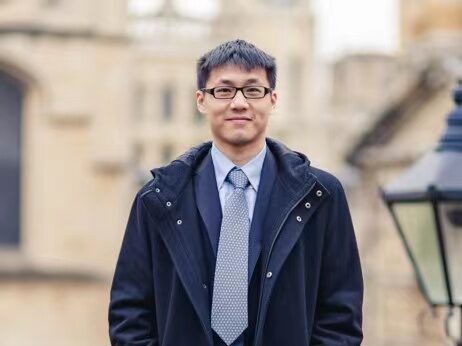 Zheyi (David) Cao (2021, DPhil Clinical Medicine)