Event Start Date:
01 March 2022 17:30
On March 1st, we welcome Dr Pippa Wells, Deputy Director for Research and Computing at CERN, to Somerville to give our annual Dorothy Hodgkin Memorial Lecture.
Dr Wells will delve into her specialist field, particle physics, and talk about some of the ways it has affected our daily lives.
To register to attend this in-person lecture, please complete the form below.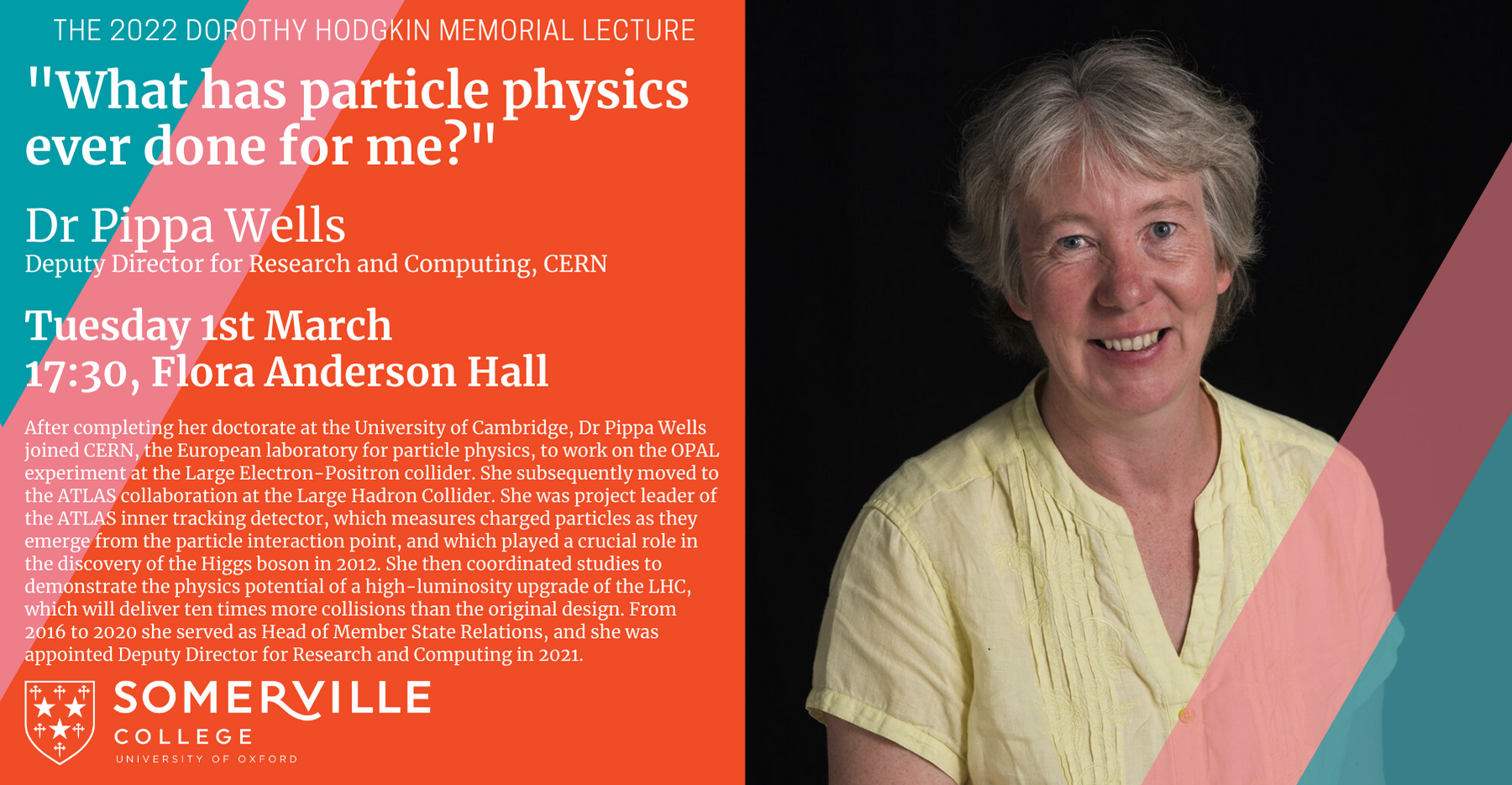 Dorothy Hodgkin Lecture 2022 Sign Up