Year Rep Symposium 2019
22nd September 2019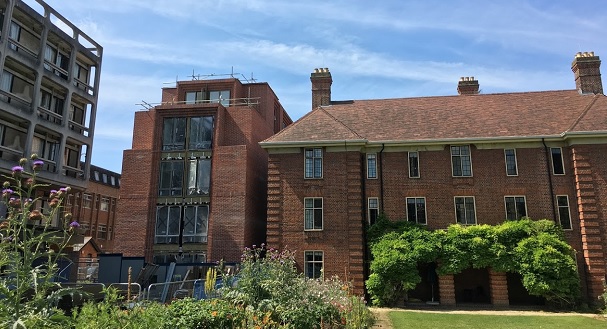 Our Somerville Year Reps are warmly invited to join us in college for our 2019 Year Rep Symposium.
The day will begin at 12 noon, and will include a Q&A session chaired by our Vice-Principal, Benjamin Thompson with our Senior Tutor, Director of Development and Treasurer, followed by lunch in Hall. We will then use the after lunch slot for a general discussion/feedback session. The day will conclude by 4pm.
Programme:
from 11.30am  –  Coffee served in Hall
12pm  –  Q&A Panel in the Reading Room
1pm to 2.30pm  –  Drinks Reception/lunch in Hall
2.30pm  –  Reading Room Group Discussion/Feedback Communications, 140th Birthday Celebrations, Campaign
3.30pm  –  Afternoon tea Mary Somerville Room
Please RSVP with dietary requirements as soon as possible to alumnievents@some.ox.ac.uk.
Please note we can only offer parking in College for those with accessibility needs. There is a regular Park-and-Ride bus service from the Pear Tree roundabout, stopping very close to Somerville. Find out more.