Dr Beate Dignas and Dr Almut Suerbaum – Research interests
Friday 24th January, 2020
Dr Beate Dignas, Fellow and Tutor at Somerville College and Associate Professor in Ancient History, University of Oxford, and Dr Almut Suerbaum, Fellow and Tutor at Somerville College and Associate Professor of German, University of Oxford, discuss their research interests.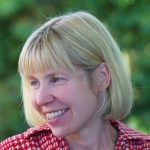 Dr Beate Dignas
Since the beginning of 2019 I have led one of the collaborative projects established within the Oxford-Berlin Research Partnership. Together with my close research partners at the Humboldt Universität and the Freie Universität, I have been investigating ethnicity, culture and religion as fundamental resources of regional identities in ancient empires.
Our widely interdisciplinary project focuses especially on the role of religion and local religious markers, with the aim to explain how regional persistence in the face of Graeco-Roman cultural dominance was expressed in religious terms. In May 2019 we held a workshop at Somerville, and in October 2019 we brought together a group of both internationally established and young scholars for a two-day conference in Berlin. My own research background lies in the religious parameters of the Hellenistic kingdom of Pergamon as well as the role of religious memory in ancient transcultural discourses.
---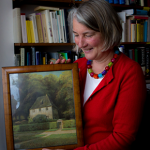 Dr Almut Suerbaum
The Middle Ages were a strongly visual culture – we think of it as the time of the great cathedrals, precious objects, illustrated manuscripts. Yet sound plays at least as important a role, though it is more difficult for us to capture, because it is so ephemeral. Songs are one of the most interesting ways in which we can trace the significance of sound, because they form a bridge between the oral and the written – they are transmitted as texts, yet some of the manuscripts also contain musical notation or allow us to reconstruct melodies.
The repertoire of love songs written for the aristocratic courts is well known, but monasteries play an equally important role, because the chant of the Divine Office regulated the day of monks and nuns, encouraged them to experience the moment, and to move the spirit in meditation. My research considers what happens when such practices move outside the walls of the cloister and the tight circle of 'experts', and in particular, what role women play in this transfer from the cloisters to the towns.